Oh well, just another WordPress upgrade before the year ends. I still haven't updated mine because my WP admin might go to havoc as I'm using Dean J. Robinson's super awesome Fluency plugin. I really don't want another admin panel mayhem, just like what happened before. Good thing, after a few weeks, Dean found time to update his sleek plugin and made it compatible with WordPress 3.2!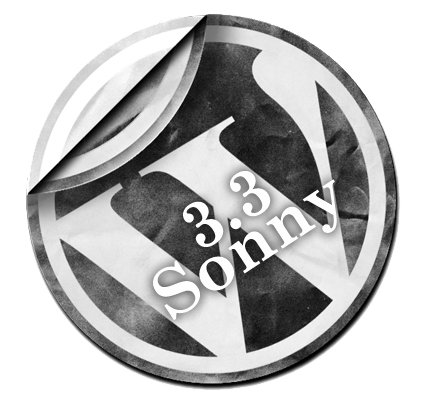 Now, Matt Mullenweg announced Sonny and this made me feel so excited because of its new awesome features. I have updated my other blogs to WordPress 3.3 (blogs that doesn't use Dean's Fluency admin plugin), and I loved the outcome! The admin panel is cleaner and sleeker, but still, I love fluency.

There's no Fluency 3.3 yet in the official website at fortysevenrobots.com. So if I were you and you're using Fluency admin, don't update your WordPress yet. But if you want to see what will happen to your admin and your curiosity can't make you wait a little longer, go ahead an update your WordPress core files and tell me that I don't need to worry updating mine! Haha!
UPDATE: Thanks to Dean's quick reply in his latest blog post about iPhone 4S. There's an official announcement here that Fluency 3.2 is not compatible with WordPress 3.3! OMG! Too bad for fluency fans out there. This is sadddd… We have to be patient until Dean finds time to update Fluency to 3.3. Awwee….
That's all for today! Happy holidays!