That's right guys. I just tried and tested it. The latest version of the Fluency Plugin which is version 2.4 looks like a disaster in WordPress 3.2. You can activate it, but you don't want to use it. The drop down menus doesn't drop down, because it's already dropped.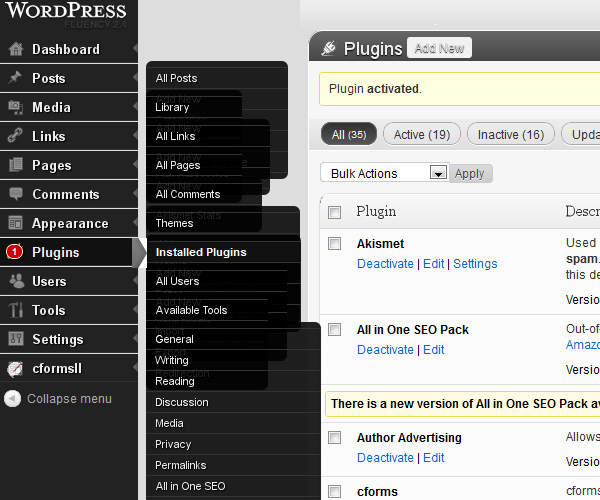 Technically, it doesn't really drop down, but drop right. As you can see in the picture above. Let's just hope that Dean Robinson will update Fluency 2.4 to 2.5 and make it compatible with WordPress 3.2. I hope he will not re-design it as I love the current design, and I bet a lot loves it too.

But if he redesigns it and makes it better, then there's nothing we can do but adapt with the changes if we want to continue using Fluency.
That's all for now, I just want to say that it's not compatible with the latest WordPress version. GTG.