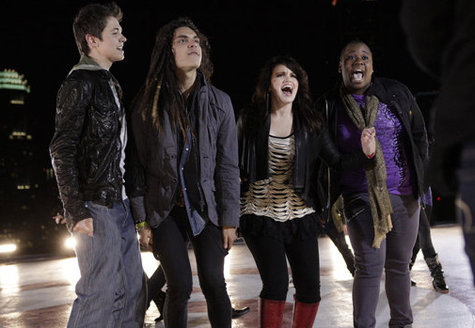 The Glee Project Season Finale is over!!! So who won the Glee Project? If you haven't seen episode 10 of the Glee Project yet, please stop reading this post! But if you've seen it, all of them actually won the Glee Project! Yes guys! The 4 of them won the Glee Project! Samuel and Damien tied for the first place, then Alex and Lindsay for the 2nd place. The 2nd placers won a 2-episode arc on Glee, while the 1st placers won a 7-episode arc on Glee!

Isn't it amazing! My prediction in this post actually came true! 4 of them are now part of Glee Season 3! WoHoOoooO!!! This is really awesome!!! I hope Cameron Mitchell will be invited to have a guest starring role on Glee Season 3 as well. If he will not be on Season 3, maybe he'll be invited in the 4th season.
Once again, congratulations to Damien, Samuel, Lindsay, and Alex for winning! You guys rock!