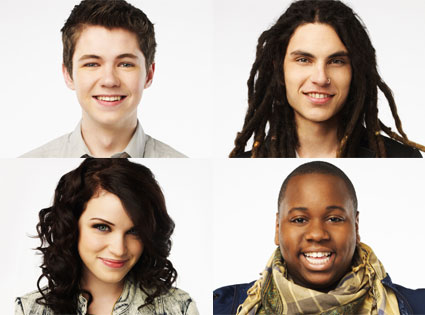 Oh yes! It's Sunday again and we're very excited to know who will win the Glee Project! There are soooo many rumors that Damien is the winner, but I still doubt it. I'm vying that Samuel will win! Tonight is the 10th and last week of the Glee Project! The Season Finale that all of us have been waiting for!

It's rumored that the winner will be part of the Warblers. Yes, Damien looks good to be part of it. As well as Samuel. Soooo.. there's still a slight chance that Samuel will win tonight! I can't wait, you can't wait, we all can't wait!
Glee Project Episode 10 is something that we shouldn't miss! There will be no guest mentor from the Glee Cast. Bryan Murphy will be the Guest Judge on the homework assignment. The final 4 will be singing "Don't Stop Believin by Journey". And the music video in the season finale is Raise Your Glass by Pink.
What will the final 4 be singing? It wasn't leaked yet. But as soon as it's leaked, I'll definitely update this post and add more details on tonight's show!
We'll, that's all for now. Let's just wait and see what will happen tonight! I'm pretty sure this is gonna be a big night for all of us fans out there! Samuel make me proud and make my prediction true! Even if Damien is already leaked as the winner! Hahaha!