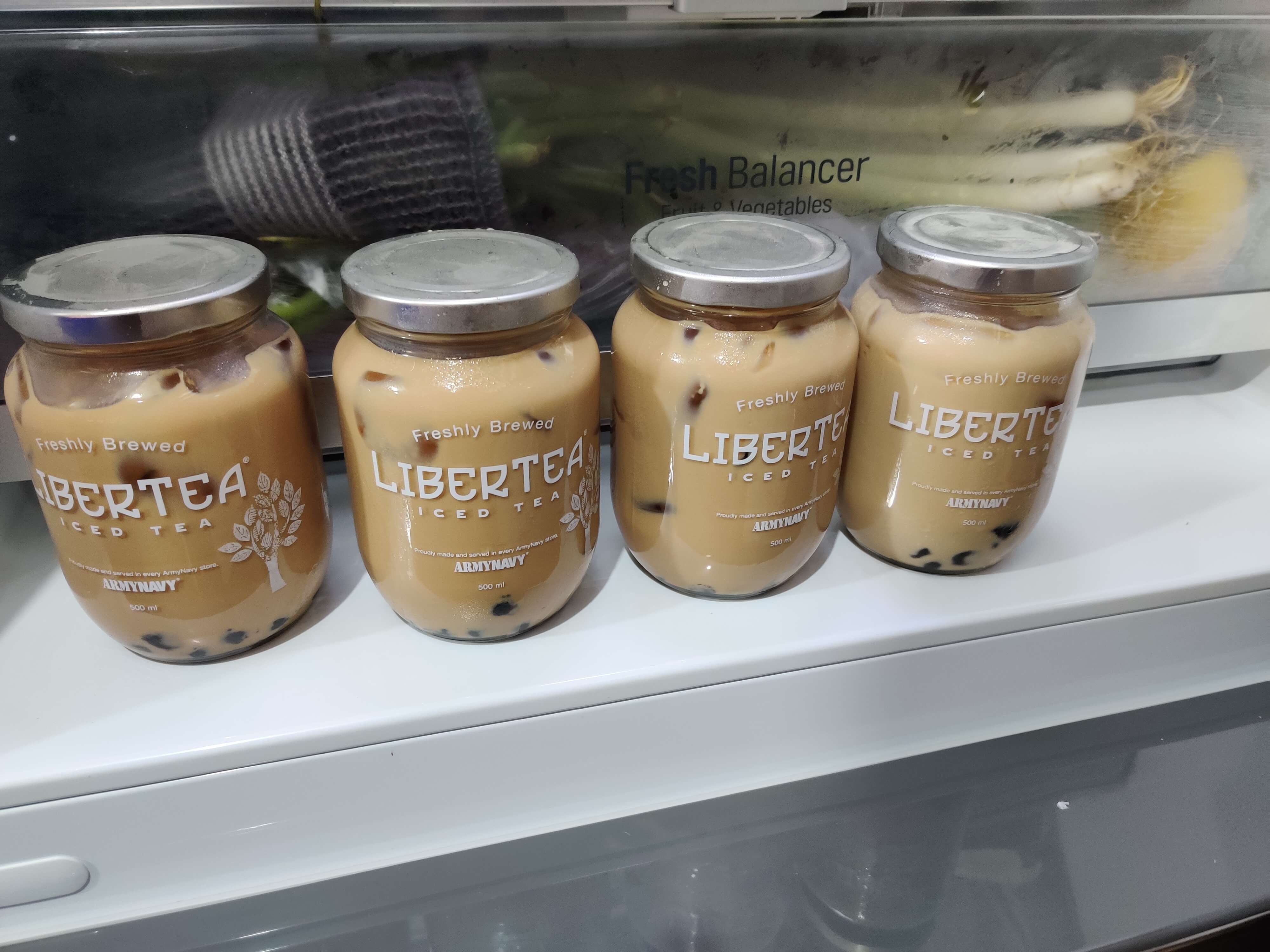 Earlier today, I ordered 4 brewed Iced Tea (the good old Libertea) from Army Navy. After waiting for an hour, my order finally arrived. To my surprise, it's not what I ordered. They sent me 4 Milktea with Pearls instead of the Libertea Iced Tea that I ordered.
I then reported it to Food Panda customer support. I showed them the picture via chat and they told me that it says Libertea in the bottle, so I received the correct item. I insisted that it's not correct and Army Navy is using the SAME bottle for both Libertea Brewed Iced Tea and Libertea Milktea with Pearls. They told me that someone will call me to resolve the issue as soon as possible.
An Indian Customer Agent with a weird accent I can't clearly comprehend called using the number +1 287-066-3630. Asked some questions to verify my account details, then informed me that they know that I received an "INCORRECT" item, and they can neither refund me nor pick-up and redeliver the correct item, which is the Libertea Brewed Tea. I told the agent once again that this is not what I ordered, and the agent told me that there's nothing they can do to correct the situation, they cannot re-deliver or exchange the item with the correct one.

I cannot believe it. That's how they treat their customers now. I also did a follow-up via e-mail and asked to talk to a supervisor but they rejected my report. They just told me this:
Apologies from foodpanda.

We seriously regret to hear about this bad experience that you had with our service. We assure you that this matter will be taken care of and all the necessary measures will be taken to avoid this from happening again at any cost. Your feedback is a very important part of the process. We request you to give us another chance to make it up to you in future.

Once again, our apologies pertaining to this issue. We do hope that your next experience with us would be a much better one.

Should you have further queries, please do reply to this email, or you may contact us via Live Chat for immediate assistance.

Thank you for your time. Have a good day ahead!

Best Regards,
Fawad Baig
And another thing, if the restaurant sent you a wrong item in your order, Saad Zahid from Food Panda said: "Moreover, we can not ask our rider to come to your house and take the order and redeliver again".
Sadly they really don't care about customer satisfaction.
So… if you ever received an incorrect item from your FoodPanda order, expect that it won't be resolved. They suck at resolving custom issues, that's why they have the worst customer service in the entire world.
If you get lucky and you received all your orders right, then good for you!
I'm just one of the unfortunate guys in the world who received an incorrect order and denied an exchange for the correct one. Like damn, I'm so pissed off.