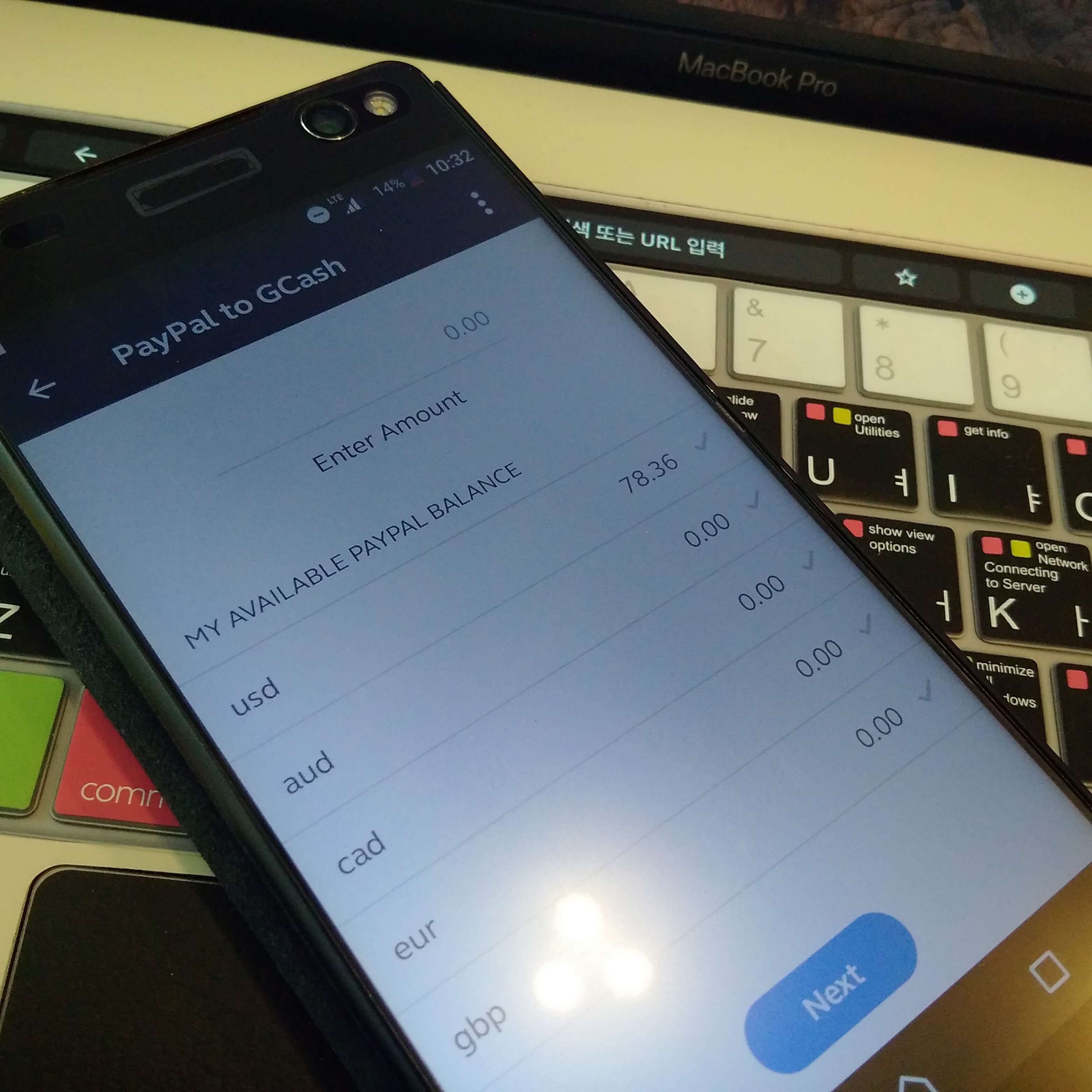 If you wonder why the PHP currency in your PayPal account is not appearing anymore if you attempt to cash-in using the GCASH app via PayPal, then you're not alone. I wondered too and found out that they disabled the PHP option. So if you have Philippine Pesos in your PayPal account, you cannot withdraw it instantly as of May 2018. You need to convert it to USD or any other foreign currency, except PHP! Yep, such. a. hassle. Globe is. Creating. Wonderful. Wonderful indeed.

I assume that they intentionally removed it because it's too expensive for them to process PayPal to GCASH transfers without fees. A month ago, if you withdraw PHP1000, you'll get PHP1000. All fees are shouldered by GCASH. Now, you need to withdraw PayPal funds in USD (or any foreign currencies), which will cost you more (without you knowing it), specially when you received PayPal funds in PHP and you want to withdraw it instantly. You won't notice the fees here, but if you convert your PHP to USD then back to PHP, you'll notice a huge difference. If today's rate is 52, you'll get around 49, or perhaps lower than that.
I still have Pesos in my PayPal account and I don't want to convert it to dollars because the PayPal Forex rate is too expensive. I'll save more if I withdraw it via Bank which will take around 3-4 business days.
But if you're in a rush and you have Philippine Pesos in your PayPal account, just convert it to USD, then cash-in in your GCASH app via PayPal to get your PayPal funds instantly (with 90% success rate). Sometimes it won't go through, and your PayPal funds will be sent to [email protected] without receiving any GCASH. If you're in a rush and you want to transfer a huge amount to GCASH, think twice and be careful. Best if you cash-in a small amount first, then if it's successful, then you can try to cash-in a larger amount.