I tried ordering today at happyfresh.ph, hoping that they will live to its promise of delivering your groceries within an hour, but I was disappointed with their service. It's actually a lie. If you're expecting your groceries to be delivered within an hour or within 2 hours, then you'll be disappointed, just like me. They will not and cannot deliver it within an hour, I assure you. I selected the time 1-2PM after ordering at 12 noon. Surprise surprise, 2PM already passed, and the groceries are still not delivered. After refreshing their website several times, the status of my order is "Shopper has started selecting your items 19/05/2016 – 12:42PM". They just started selecting and will deliver it in my area for 5-10minutes or less? I doubt it will arrive that fast, even if there's no traffic, it's literally impossible, unless the grocery shop is just 10 steps away from home.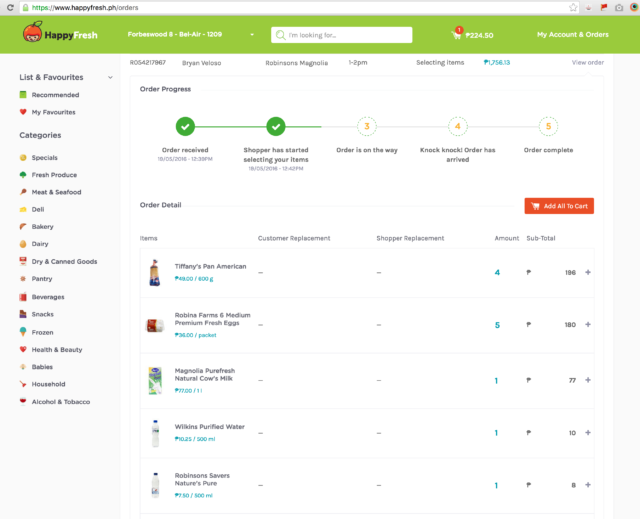 I also placed another order today for 1-2PM delivery, after 30 minutes the status became "Shopper has started selecting your items 19/05/2016 – 1:10PM". So there's only 50 minutes left for the shopper to get all my items and deliver it to me, if ever they can deliver it on time. It's already 3:06 PM now (Philippine Time) but the 2 orders I placed with them are still not delivered (screenshot below).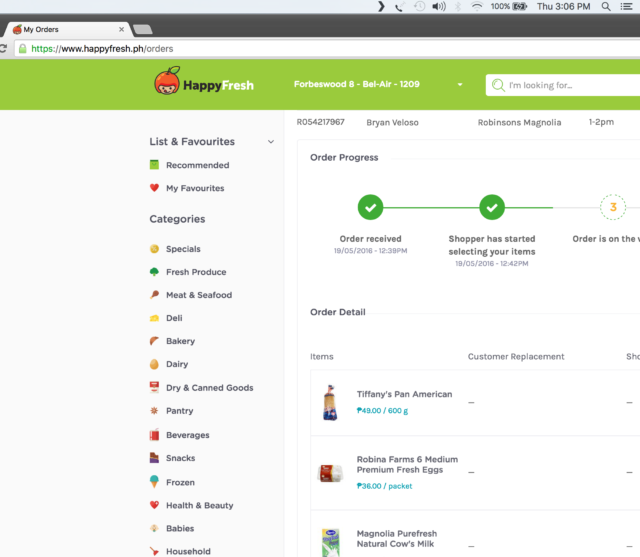 Anyway, I'll try ordering again next time if I'm not in a hurry. Right now, I just tried their service to see if they can deliver within an hour because I need those groceries in an hour. Things that are too good to be true aren't true at all. In reality, they can't and I think they don't have enough man power to deliver it as promised. Looking forward for their service to improve in the years to come.