Just recently, around April 28, 2016, AMEX, GCASH and Buy a load via *143# is remove. All you can see when you dial it is this.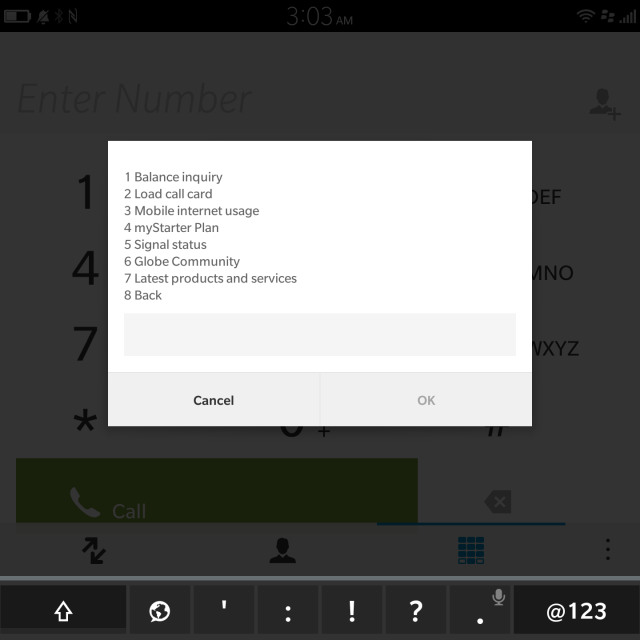 I thought it's gone forever, even though it's only the reason why most of the people are dialling *143#. Their customer support doesn't have even a clue that it's gone. They are just stuttering and saying.. "Aaah.. sir.. Ah ok sir. My apologies sir that you cannot find the GCASH options in *143#." So I think it's gone forever.
Good thing, after 2 days of the unannounced maintenance, they sent a mass SMS saying:
"Dear Gcash customer, our system activity is taking longer than expected. We're very sorry for the inconvenience. Rest assured we'll let you know as soon as Buy Load to all networks and Cash-in from BP via the Gcash app, and Load to Gcash and Gcash American Express registrations, renewals and PIN generation in all channels are available again. Thank you for your understanding."
Right now, I advice everyone—specially those who are using the AMEX virtual card—to avoid using your AMEX card via Paypal, as it will most probably get rejected/denied but your GCASH account will still be charged. Refunding process by GCASH AMEX will usually take 3-6 months, probably never. As they are having a hard time tracing this kind of issue. I've been charged twice already for a Paypal denied transaction using my GCASH AMEX card last February 2016 and March 2016, and until now, those charged are still not refunded. Anyway, it's just a small amount of below P10,000 pesos, so I assume they really don't care that much for small time customers like me.