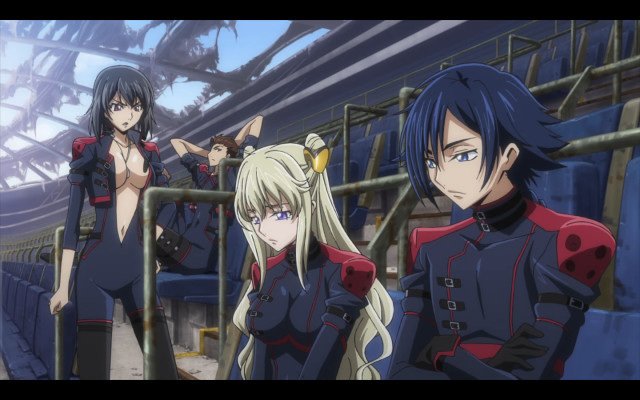 That's what I've been looking for this whole freakin day. The 4th part of Code Geass: Akito the Exiled was already released last July 2015 in Japan, but until now, I cannot find a decent torrent to watch it. I already searched The Pirate Bay and Kickass Torrents, but to no avail. Can't wait to see what happens next, even if I already read the summary of what happened.

I've been in love with Ayano Kosaka since episode 1 of Akito the Exiled, and now I can't get enough for her. I want to watch more episodes because of her. Sadly, there are only 5 Akito the Exiled episodes, and the last one will be release next year! Oh boy, what a long wait. Leila Malcal is also pretty, but I love Ayano moooore!
If you're looking for Akito the Exiled EP4 as well, then let's just wait for a few months more before the guy behind the username khatake2 will upload it and see it in our favorite torrent sites. He's my favorite anime uploader and he seems to be active until now. All anime videos I got from him are in full 1080p format, that I really love.
Below are two more screenshots of my anime crush, Ayano Kosaka: