Philippine Ragnarok Online's Odin Travel Shop is open today until July 11, 2014. Now is your chance to grab limited edition headgears and items that you can avail if you're present in one of the on-ground events of LevelUp!.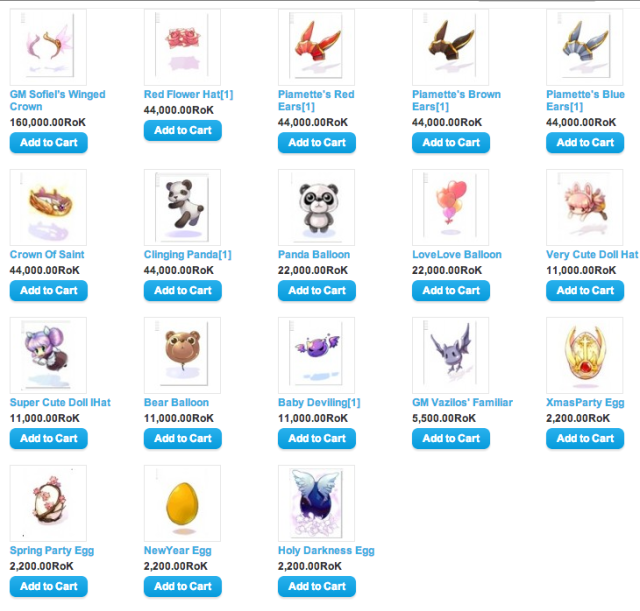 Here are the current headgears that are available in the OTS with their corresponding prices in ROKs. Also available are the much used Blessed Oridecons and Blessed Eluniums. You can also buy instant name change tickets and a permanent boarding halter in the OTS.

For those who missed the Spring Party Egg, New Year Egg, Holy Darkness Egg, and Christmas Party Egg, now is your chance to buy those eggs and own that very rare costume that you can only obtain from those limited edition Egg Scrolls.
So hurry, shop at the OTS now! Available from July 9, 2014 to July 11, 2014 only!