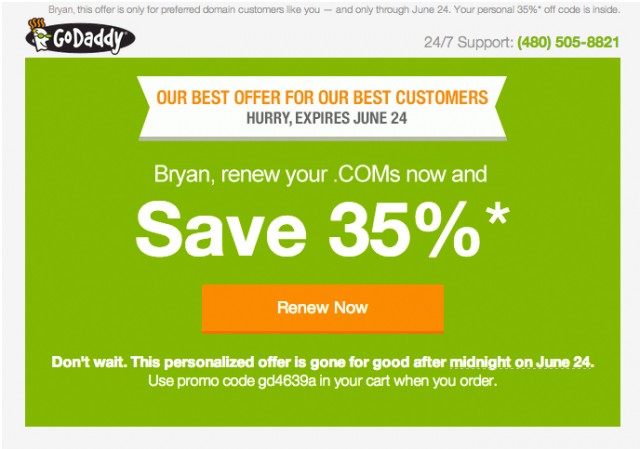 We all know that Godaddy's renewal codes for .COMs are now pretty scarce. That's why renewing your domain @ Godaddy is really expensive. A lot of domainers with hundreds or thousands of domain tend to transfer their domain to another registrar in order to save thousands of bucks. But hey, good news to all Godaddy loyalists out there. I received an e-mail from Godaddy containing a renewal code that is only valid until June 24, 2014, that's just a week from now!

So renew your domains today until June 24, 2014 to save 35% at Godaddy.com! Use the code gd4639a to save 35% on .COM renewals.
PS: I just renewed 23 domains today and $72.45 USD! Thank you Godaddy for retaining customers like me. Or else I'll move to namecheap. Haha!