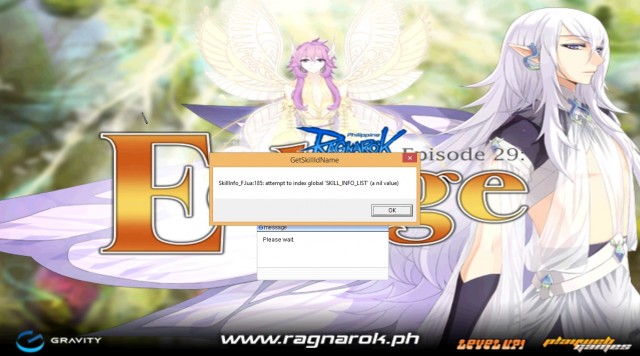 The SkillInfo_F.lua:185: attempt to index global 'SKILL_INFO_LIST' (a nil value) and buf too new: read version 5.1; expected at most 5.0 are the two recent errors that I encountered after patching my RO client today. This error just appeared after the March 30, 2014 server maintenance of all Philippine Ragnarok Online servers. I still don't know how to fix it. I've tried deleting my GameGuard folder, then repatched, but it didn't work. I also tried deleting my Ragexe.exe client, but it still didn't work. Right now I'm downloading a fresh new installer from ftp.levelupgames.ph/Ragnarok/SND/ then will try to do a brand new installation of my pRO client and see if it works. If it didn't work, then I'll just wait for a miracle.

If I make this one work, I will share the steps of how to fix your RO client and play RO again. But for now I still can't make it work. If you know how to fix it, please don't hesitate to leave a comment below.
UDPATE: Uh oh. After attempting to download an installer using the SND downloader, I encountered another error that says: It looks like some data's been corrupted. The package may be invalid, or your disk may have some bad sectors. Please visit support.reloadtech.com for further assistance.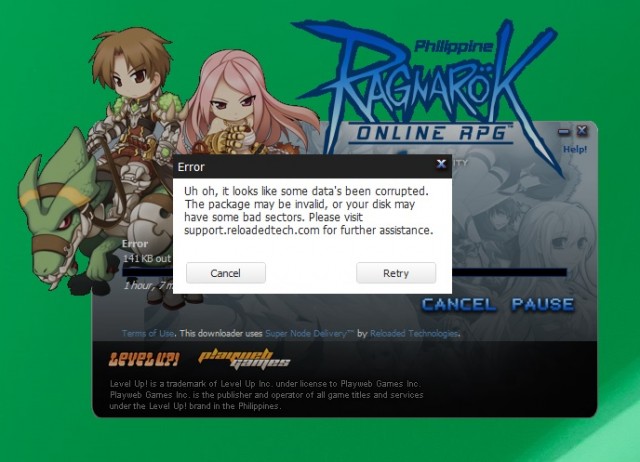 I tried to download it using another PC, but I still encountered the same error. So I'm pretty sure that I don't have bad sectors, and the problem is with Level Up!. Some of my friends were able to connect to pRO already. Maybe the problem is with Windows 8 + pRO, but I'm not so sure about it. I'll just wait for it to be fixed miraculously for now. I'm too tired from work and I'm too lazy to troubleshoot and find a solution for the error today.
UPDATE 05/01/14: I was able to fix it by downloading the old Ragnarok installer at ftp://ftp.levelupgames.ph/. I installed it and repatched everything. Once done, I tried running pRO again, then I encountered another error which is a common error in a Ragnarok Client, the Gameguard Error 380.
You can simply fix this problem by deleting your GameGuard folder, checkout my screenshot below: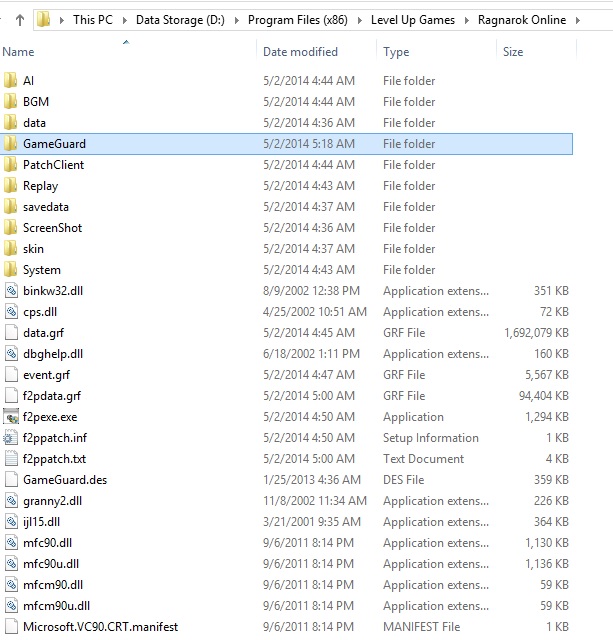 Once deleted, proceed to your Control Panel > Programs and Features > Scroll down and right click Ragnarok Online > Select Change: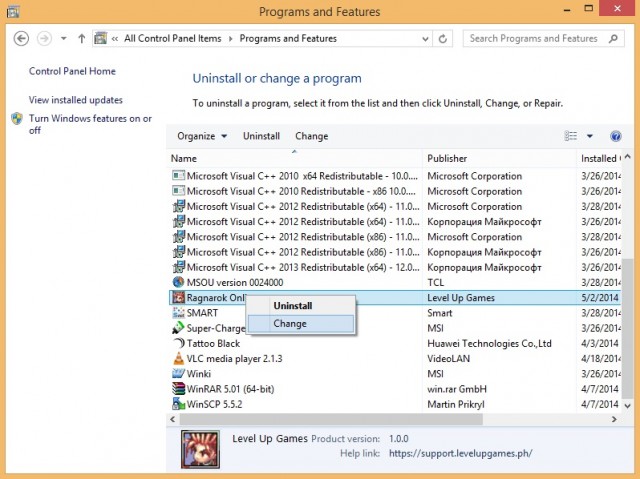 Once done, a Ragnarok Online Setup window will pop-up, then you need to click next.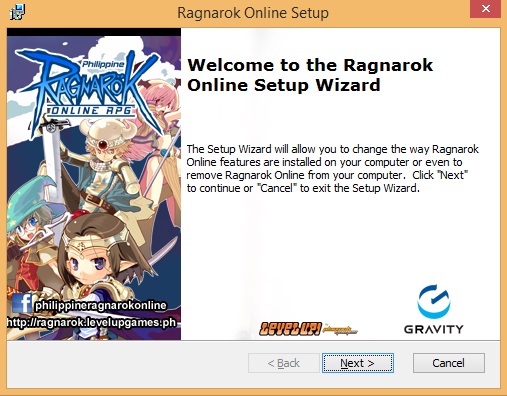 You will then proceed to the next page. There are 3 options in this page. You just need to select "Modify" as shown in the screenshot below.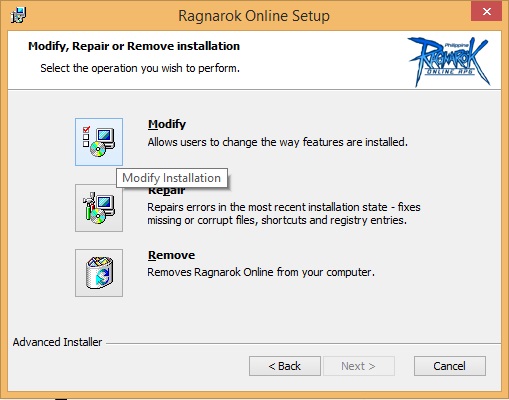 Once selected, wait for it to complete. Once done, try running your Ragnarok.exe again as administrator.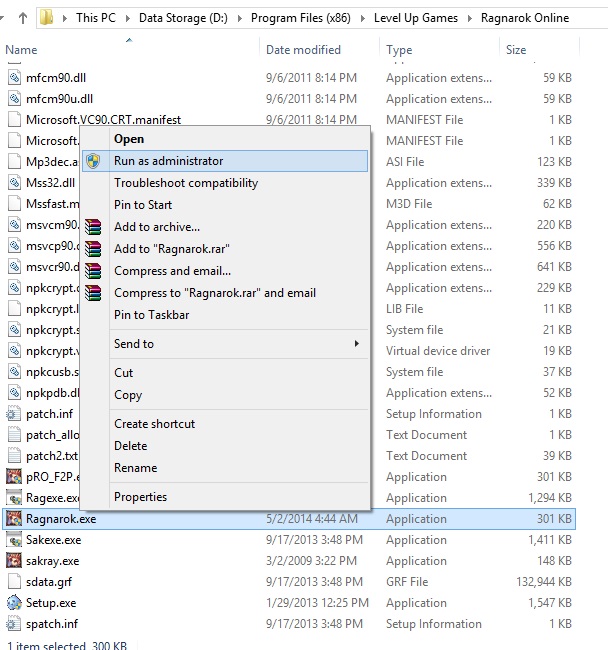 Run in twice or thrice until the GameGuard updates. Then that's it. It should fix your problem. You can now login to Ragnarok Online again.