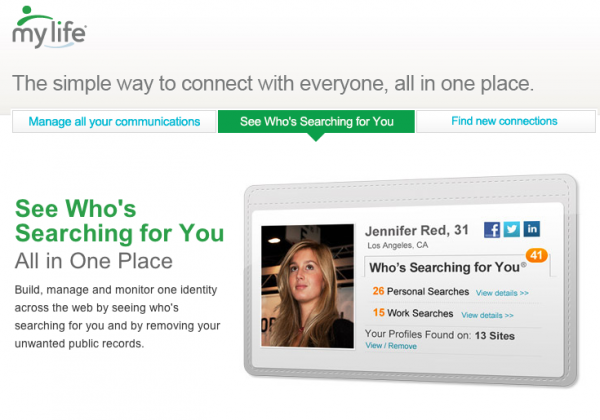 Sandra, a friend of mine way back college, asked me the question above. She has a MyLife.com subscription (her Mastercard has charges from MYLIFE PPL BKGRD SVC) and she wants to cancel it because she no longer uses it and she wants a refund. After she asked me this question, I just had a blank stare at her. I have no idea what MyLife.com is because I haven't used that site before.

So, with the help of the good ol' google, I quickly search about MyLife.com refund and MyLife.com subscription cancellation. Good thing I found a blog that wrote everything that I needed! This blog posted about Canceling Paid or Premium MyLife Subscription is Easy at Mylife.com! I said to myself! Oh holy mother of miracles! This is exactly what I need and this is what Sandra asked!
So I read the entire post and found out that there are several ways to cancel your premium subscription to MyLife. You can call MyLife.com's customer care service at 888.704.1900 and ask them to cancel your account. They are available from Monday – Friday 6:00 AM – 9:00 PM (PT) Saturday – Sunday 6:00 AM – 6:00 PM (PT).
When you're registered with Paypal, you can easily go to your account settings then click on the Preapproved Payments / Subscription, then cancel your MyLife subscription easily inside your Paypal account. If you don't know how to do it yourself, you can just call the Paypal support hotline at 888-221-1161.
So there it is! Problem solved! Sandra thanked me for the information I gave her and I was really happy to have helped her because she's my big college crush! Haha!
Btw, if you don't have an idea what is MyLife.com, check out there website! Haha! I just read a lot of blogs and websites telling people that MyLife.com is a big fraud and a scam. Just do your research first before registering to these kind of sites, ok? There's Facebook anyway to get in touch of good old friends. And the great thing about Facebook is it's free. You can also try Google+ or LinkedIn to meet old friends.