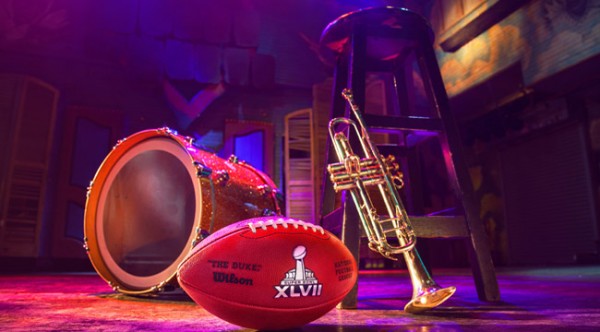 Do you know what countdown I'm talking about? If you don't have an idea what HUGE event is coming this year, if you have no single clue what am I pertaining in my post title, if you are completely naive of what is this impending mega phenomenon that will soon kick-off, then this post is for you!

10 days from now, the biggest and most awaited sports event will finally rock our world! I'll give you a mere hint, the NFL betting lines, odds and point spreads will surely be in demand. Still have no clue? It's the day where advertisers spend millions or even billions just to get a commercial slot during this event. Stillll haveee nooo idea!?!?!?!?!? Oh geez. You must be living under a rock for 47 years!
Now you know! I just said 47, most expensive ad spots, and NFL! And it's almost February! Are you expecting any else? An alien ship hidden in area 51? a UFO spotted in New York? the end of the world this February? Michael Jackson is still alive? Barack Obama is dead? Muhammad Ali is gay? Oh c'mon. That's not close to what I'm trying to say! I'm talking about the 47th Super Bowl you dumbass!
This February 3, 2013, Super Bowl XLVII will finally kick-off at exactly 6:30 EST / 5:30 CST and it's live on CBS. AFC champion Baltimore Ravens and the NFC champion San Francisco 49ers will face-off to decide the National Football League NFL champion for the 2012 season. It will be held at the Mercedes-Benz Superdome in New Orleans, Louisiana!
If you still don't have your tickets, buy your tickets now! I know it's sold, but scalpers out there definitely have lots of it, so don't lose hope to watch the event live in New Orleans.
Do you have a bet of who will win between the Baltimore Ravens and San Francisco 49ers? Who do you think will win this February 3?