If you're particular with the version of the BPI Mobile App for Blackberry and other devices, you'll notice that it's the same version compared to the Mobile App with no Investment option. This new feature in your mobile application was just added in background. You don't need to download a new app to get this menu option.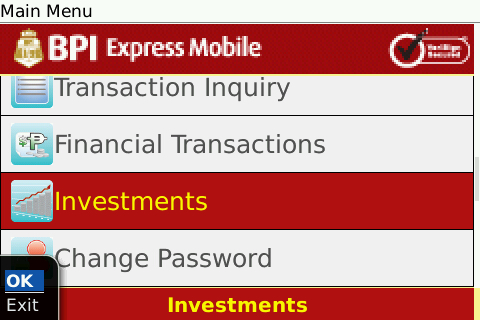 They just added this feature yesterday. Under the Main Menu, you can now view your investments. The investment option was added under Financial Transactions, as what you can see in the screenshot above.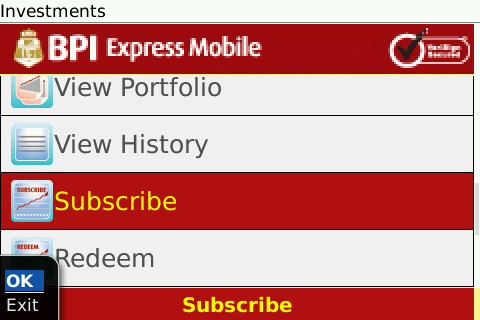 You can view your investment portfolio, its history, subscribe to new investments, and redeem investments via BPI Mobile! Isn't it great? With BPI, you'll be surely taken farther compared to any other banks (as what they're slogan implies).
PS: As far as I know, BPI is the first bank in the Philippines to offer a mobile application where you can view your bank account, send and receive money, load your cellphone, pay your bills, and do a lot of bank transactions! BPI is also the first bank to offer an access to your investments via mobile! What more can you ask for!