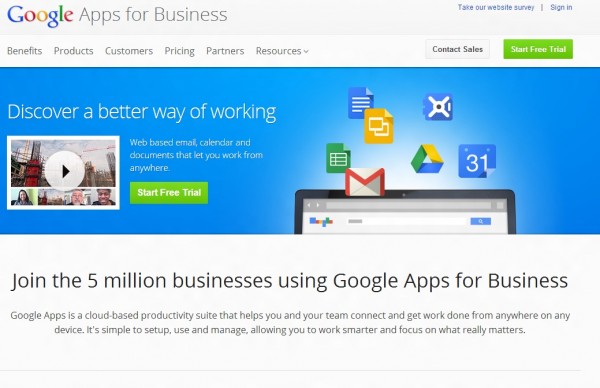 Today I received an e-mail that Google Apps free edition has been discontinued. Yep, you can no longer avail the awesome services that was offered by Google Apps starting today. All sign-ups before December 6, 2012 can still enjoy the free version of the Google Apps, but sign-ups after the 6th of December should avail of the Google Apps Business Edition that costs around $50.00/year or $5.00/month.
You can still sign-up for a free trial of Google Apps for Business, then after the free trial, you'll need to pay $5.00/month. If you go to google.com/a where you sign-up for a free edition of Google apps, you'll be redirected to google.com/enterprise/apps/business/ where you will be forced to sign-up for a Business edition, because you don't have a choice.

This is a really really sad news to everyone who doesn't have the money to use Google Apps and who relies only to the free edition of Google Apps. Good thing I already signed-up my domains to Google Apps. If you want to use your newly registered domains to use Google Apps for free, just add it as a domain alias in your current Google Apps account. In that case, you can still send an e-mail using the Google Mail servers via Google Apps, but that's just an alias. If you want your new domain to use all the services of G-apps, then you need to buy the Business edition.
Oh well, sad news, sad day, sad week, sad month. I'm really sad about this, but happy as well because users who signed up for Google apps prior to December 6, 2012 can still use their free edition of Google apps until further notice. I hope we can still use the free edition forever… I really just hope so…