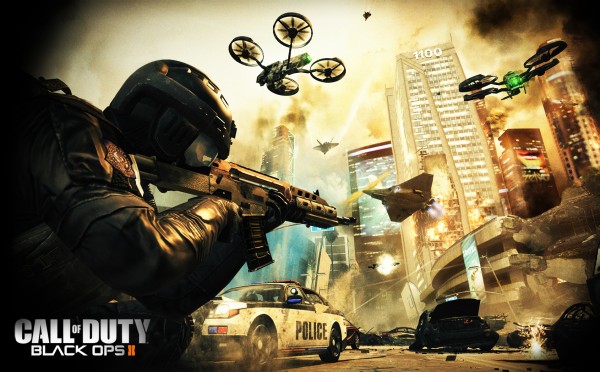 The wait is finally over! The most awaited Call of Duty game will be out tomorrow, November 13, 2012. I've been waiting for this game and I'm so excited to play Nuketown Zombies. You can get this special map if you've pre-ordered in their official website, in Amazon, and in video game shops near you!
What's great about Black Ops 2 is that it's first COD game to feature future warfare technology and the first to present branching storylines driven by player choice. You can also activate it's 3D features, but I guess this is not new.

What makes me really excited is the Zombie mode of this game. Nazi Zombies by Treyarch since World at War had been really successful. I'm also hooked into zombies in Black Ops 1, now I'm pretty excited to try killing zombies in this new Black Ops game. Haha!
A new feature in this game is that there's a mode called "Grief" in zombies which is 4 players vs 4 players vs zombies! This is the first time they did this in any Call of Duty game. The Zombies mode will also support 8 player co-op, unlike the two previous games (World at War and Black Ops), which only supported 4 player online co-op. This will be nastier and bloodier! 8-men team against a hoard of zombies! Imagine that!
I'm also eager to see what they've done in the single-player campaign mode. I've read that the campaign mode will be set in the 1970s through 1980s and the another in 2025. There will be 2 story lines, in one campaign, but it will be interconnected, I guess. What happened in the years 1970 to 1980s are linked to the aftermath in the events in the year 2025. Hmmmmmm?? I think that's all that for now. I've already pre-ordered this game and hoping to receive it tomorrow or in the day after.
See you in Nuketown folks!