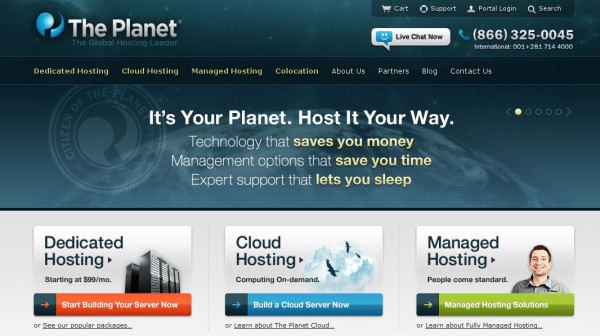 Yes, the number one web hosting company in the world is now gone and I'm toooooo damn late to know it. They merged with Softlayer last year! Yes guys! Last year and I just found out about it now! I just noticed it today because I typed theplanet.com in my address bar and I was being redirected to softlayer.com. It was announced last November 8, 2010 and I haven't heard of the news about it! Silly me. At first, I thought stupidly that they were hacked by Softlayer, because these two large web hosting companies are the top 2 hosting companies in the world and they are on a tight competition.

But then, I realized that it's really stupid to think that the number one web hosting company was hacked by the number two web hosting company. As a result, I searched about "The Planet is now Softlayer" and I found dozens of IT forums and technology blogs wrote about it.
Oh well, I suppose to purchase a dedicated server from The Planet, but I ended up getting a server at SoftLayer now, because they are one now.
I wonder why they used the domain and company name "Softlayer" instead of "The Planet". If you check their Alexa stats, The Planet is still leading in traffic, and their traffic was redirected to Softlayer, that's why Softlayer is now the number one web hosting company. You'll notice in the graph that their daily visits are slowly deteriorating. Yes, it will go down eventually after a few years and The Planet will be no longer remembered because it will be gone forever.
The Planet… is now history. 🙁