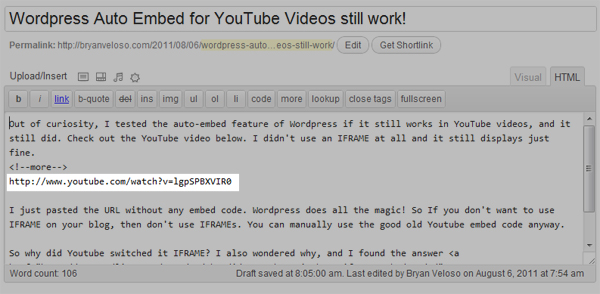 Out of curiosity, I tested the auto-embed feature of WordPress if it still works in YouTube videos, and it still did. Check out the YouTube video below. I didn't use an IFRAME at all and it still displays just fine.
http://www.youtube.com/watch?v=lgpSPBXVIR0
I just pasted the URL without any embed code. WordPress does all the magic! So If you don't want to use IFRAME on your blog, then don't use IFRAMEs. You can manually use the good old Youtube embed code anyway.
So why did Youtube switched it IFRAME? I also wondered why, and I found the answer here. Thanks to Zachary Zawarski writing about it.