The Google PageRank or PR update this 27th day of June 2011 made a lot of people happy, but made a whole lot more people sad. Why? Because a lot gained a PageRank increase, but a whole lot more was PR slapped. Those who are affected negatively by the recent Panda 2.2 Google algorithm update are also affected negatively in the recent PR update.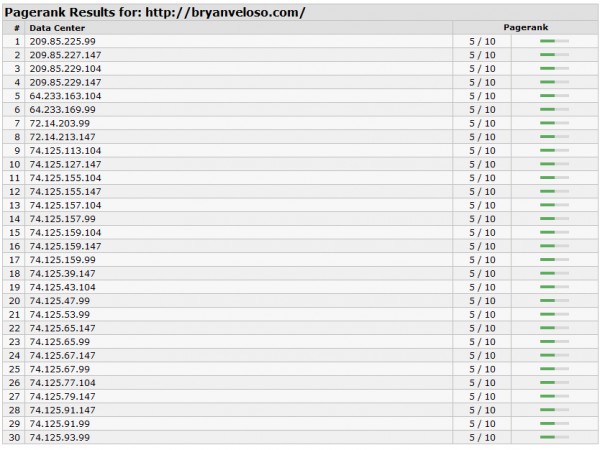 Based on my observation and analysis, high PR blogs that are now PR 0 are negatively affected by the recent Panda update. But blogs that suffered a decrease in PR by -2 or -3, are not seriously affected by the recent Panda algorithm.

As for me, I'm not affected by the cute little Panda. I'm also not affected by the recent PR update, as you can see in the image above. My PR is still 5, my traffic is still the same, my SERP standings are still the same, and everything is still the same. That includes my WP version and my blog theme! Haha!
Anyway, that's all that I wanna say today! Congratulations to everyone who gained PR last June 27, 2011, and better luck next time to the rest who lost their PageRank, or suffered a PR decrease.