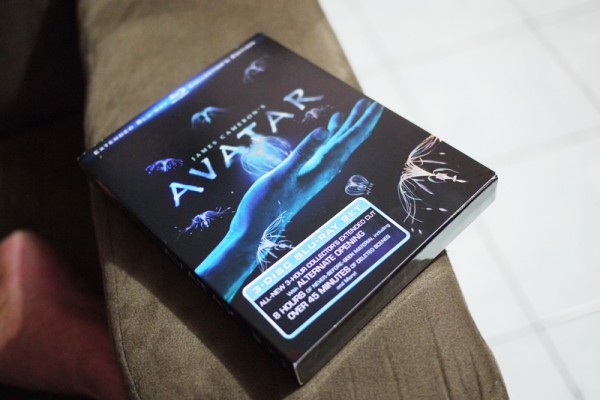 Yes guys, it doesn't work. I just received my Avatar Extended Edition Blu-ray disc and tried to play it on my PS3 (Playstation 3 US Version Firmware 3.50). To be specific it's the Avatar Three-Disc Extended Collector's Edition + BD-Live from Amazon.com. I'm staring at my HDTV right now and it's just plain black. I think I need to buy a new blu-ray player for this disc.

Did anyone encounter the same problem as mine? Please share your thoughts below. I assume there's a workaround to make this disc work but I don't know how.
SOLUTION: Just disconnect your internet, it worked for me (Some commenters in this post said that deleting the BD data may work, but it didn't work for me. Anyway, just try deleting it because it worked for other users). Another thing that worked for me is signing out of the Playstation Network. Thanks to everyone who shared about this workaround! I am now able to watch Avatar Extended Collector's Edition on my PS3!