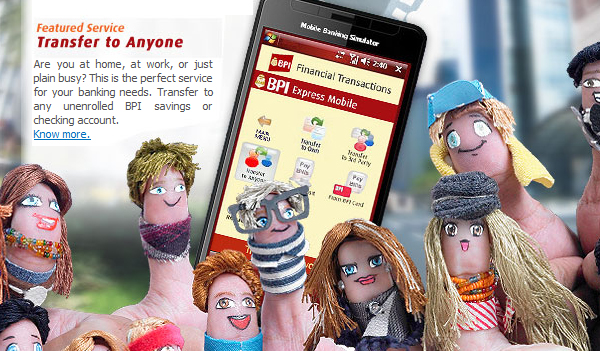 Yes guys, BPI is undeniably the richest bank in the Philippines, but they can't hire skilled mobile application developers to fix and update their mobile apps. If you're using BPI mobile app in your Blackberry 4.6, Windows Mobile 6.1, or other old Symbian OS versions, don't upgrade to a newer version because your BPI Mobile app will not work.

BPI mobile app also does not work with the latest 4.6 OS of Blackberry. The app doesn't work in BB OS 4.6.0.303 and higher. It does work with BB OS 4.6.0.126.
I've upgraded my Blackberry to the latest version and my BPI Mobile app has gone weird. All the other Blackberry apps worked just fine. I'm really disappointed with BPI because they can't fix this simple problem and their customer service representatives doesn't know a thing about their BPI mobile app.
They don't orient their CSR and technical support reps, they don't update their mobile app, their website is quite buggy, and they don't care about it.
I hope that BPI will spend some bucks to update their IT infrastructure, specially their website and mobile applications.
Anyway, I really can't blame them because they are the first bank in the Philippines to offer such service. Their banking features are unmatched and they provide excellent service to all their customers. The only thing I wonder is why they can't fix a simple problem like this. I think they don't have time to fix it, or it doesn't matter to them because only a small percentage of BPI account holders are using their mobile applications.
Maybe 20 or 30 years from now, when all people rely on their mobile apps, they will prioritize it, fix all the bugs, and enhance all of the mobile app features as often as they can.
BPI, please do something to fix this teeny-weeny bug. Oh please…