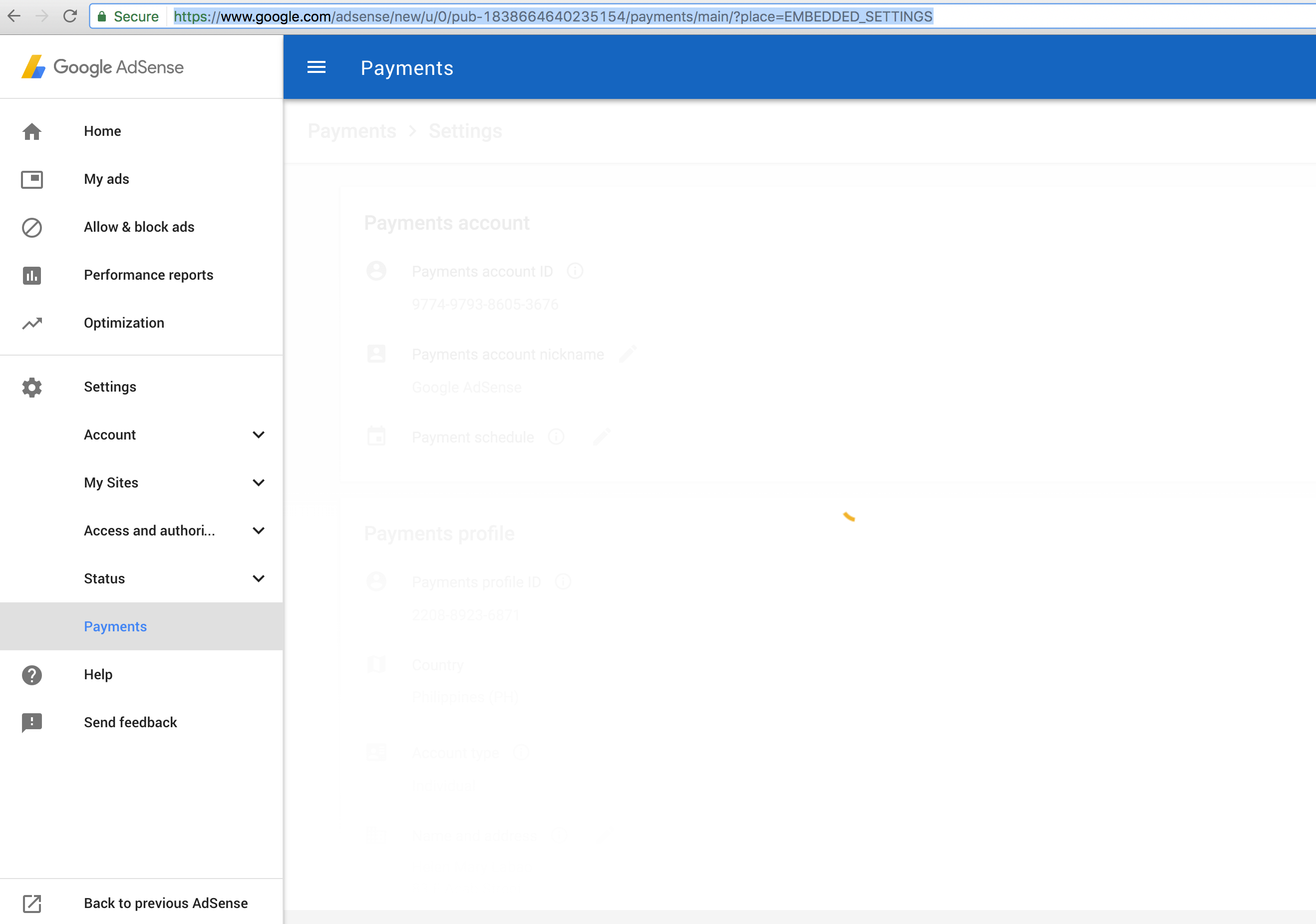 Are you attempting to change your payment settings, like holding or unholding a payment, scheduling a payment, or changing your payment threshold! Now you can't, because the payment settings page doesn't load anymore. It's blank in the classic Adsense dashboard, and it' loading endlessly in the new Google Adsense dashboard.

This is not a browser-specific issue or an OS specific issue. If you tried all the latest browsers with incognito (private browsing) on and off, and the payment settings page still won't load in your end, then you're doomed!
But, if you're lucky enough and your account isn't affected by this obvious bug that the Google Adsense Engineers cannot fix since 2012, then congratulations! This error only occurred to some accounts who set a payment threshold before the Adsense dashboard revamp. If you didn't set anything in the Payments Settings > Payment Schedule page, then consider yourself very lucky.
Only if you changed your payment threshold before, you'll be stuck with that threshold, and you cannot set it to a lower amount, because of this bug that will be fixed probably 10 or 20 years from now. Google Customer support cannot be easily reached as well, as there's no way to contact a support rep directly without losing yourself and posting questions that won't be answered in the Adsense Commmunity labyrinth.
For now, just work harder to reach that payment threshold that you set. The good thing is that, you won't be able to spend your money for some stuff that you really don't need but you just want. The bad thing is that you can't invest it in bitcoin, because it should double or triple in a few months, but you'll miss it because your money is still in Google's hands. 😀