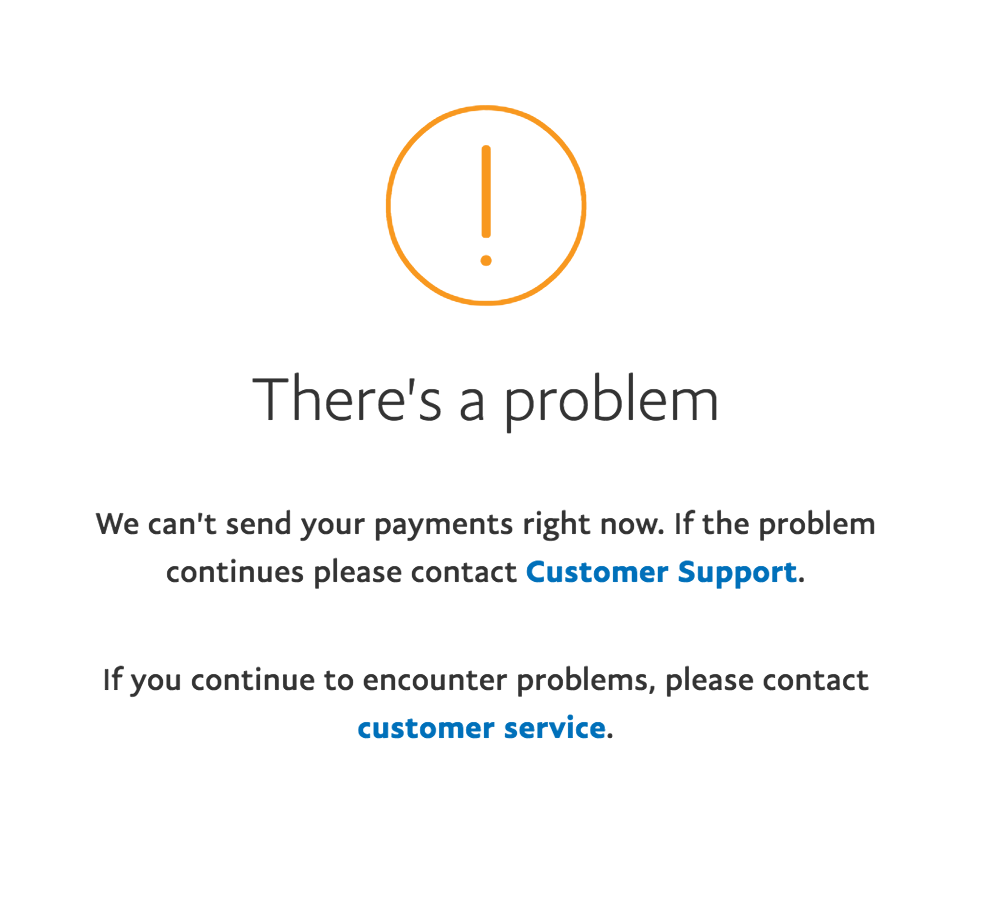 We're sorry,but we can't send your payment right now. This annoying PayPal message has annoyed thousands of loyal PayPal customers already. This occurred around 4th quarter of 2016. It's a security feature of PayPal for accounts with good standing, because they want to protect you! Yes you! and me of course. So if you cannot send any amount using your current PayPal funds, then fear not. You can still use your funds by asking the recipient to send a money request or create a PayPal invoice.

You just cannot use your PayPal account if you need to create a new billing agreement, or you want to send PayPal funds to someone. But, you can use your PayPal account if it has no funds, just charge it directly to your debit or credit card.
The sad thing about this issue is that you really cannot use any of your PayPal funds, until this new "security feature" is totally disabled, which I doubt it will.
Here's an automated reply from PayPal's rep regarding this issue:
I reviewed your account and I saw that it is being blocked by PayPal's Security Program. Our anti-fraud practices and transaction reviews, while in place for the good of everyone, occasionally affects an account in good standing such as yours.
Let me share with you that our security system looks at the patterns of payments, what the payment is for, to whom it will be sent to, you access your account in a different location or if a different computer was used for a specific transaction, etc. which is similar to how Banks and Credit Card companies work.
You have my assurance that your PayPal account can still be used for future transactions. As a business, we would also like this payment to go through because that's how we earn money. If you're confident though, you can definitely use a different payment processor outside PayPal only for this transaction. We'd rather prioritize your security than our profit.
Alternatively, to reduce the chances of your payment being blocked, it is still your option to ensure that you are making the payment using the computer that you have used before, to access your account using a secure connection, and to use a different browser.
PayPal does not do face to face transactions and since there are literally thousands of transactions that happen every minute, then a person cannot manually check if each transaction is legitimate. Please keep in mind that this is our way of taking care of you and your PayPal account. We hope you understand.
So… rest assured that we're 100% protected and we CANNOT use our PayPal funds, because it's very secure and we're valuable customers. Haha!