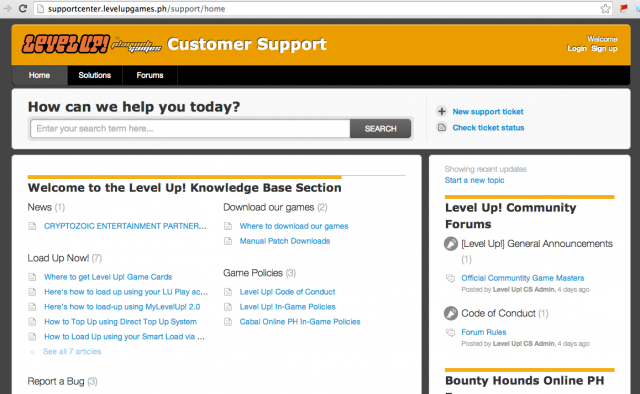 Just today, without any official announcement from their website or Facebook page, LevelUp! by Playweb Games launched their brand new customer support website. If you send an e-mail to [email protected] and you still don't have an account at supportcenter.levelupgames.ph, you will have an account with the new LU support automatically. Say goodbye to the sluggish old LU support @ support.levelupgames.ph and say hello to the new LU support website @ supportcenter.levelupgames.ph.

Your tickets are now read by the support staff faster and will have a response faster than their usual response time of 15 to 30 days. I just sent a ticket 5 minutes ago, and I received a reply a few seconds after I sent the ticket. I really do hope that they maintain this impressive response time. Kudos to the LU team and Playweb Games!
If you're somewhat nostalgic, here's the screenshot of the very old and ugly LU support website that will take you years before you receive a response in your opened ticket.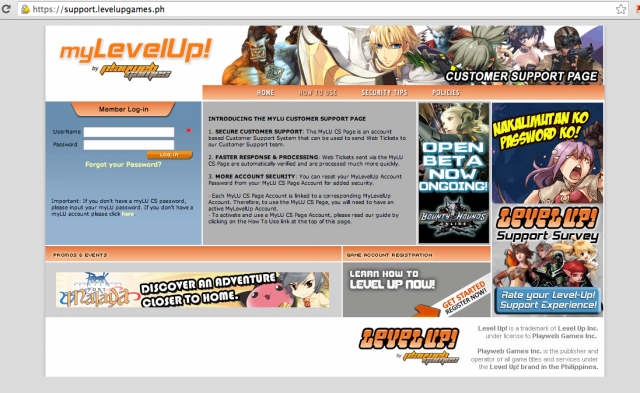 Once again, congratulations to Playweb Games for launching this very nice Freshdesk-powered online customer support system.