This is one of my favorite quotes of all time, since The Game of Thrones' "It doesn't matter what we want. Once we get it, we want something else" by Littlefinger. What the governor said just made a lot of sense, at the same time, some kind of threat to the main protagonists of the series. Maybe he still has a dark place to avenge what was taken from him. I mean, it wasn't really taken from him. He took it from himself, because he turned into a crazy-psycho-freak leader who mass murdered his own people in the previous season of this heart-pounding TV show.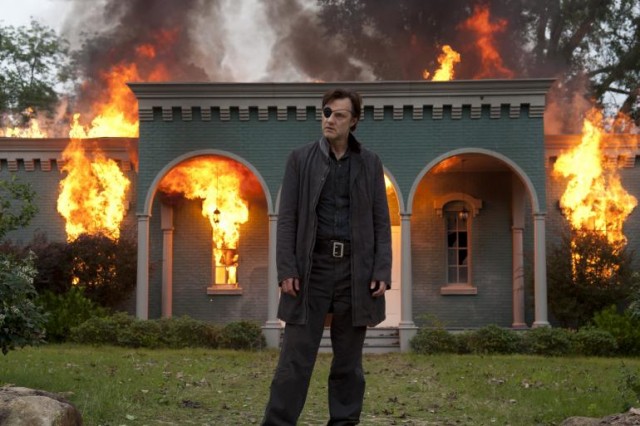 The Walking Dead is now on the 7th episode on its 4th season. Each episode gets more exciting than the previous one. I've been watching this weekly.

The past 2 episodes of The Walking Dead is all about him, his survival, and his new found friends. I recently downloaded the latest one, but haven't seen it yet. That's why my title is entitled "You can lose a lot of soldiers but still win the game", because it's my favorite quote from last week's episode. This week's episode is entitled "Dead Weight" and I know for a fact that everybody in the internet universe is talking about it. It's all around popular news sites and websites such as the Washington Post, WSJ.com, MTV.com, TIME.com, IGN.com, and whole lot more. Everyone is talking about it, doing a recap about it, and sharing their reviews online about it.
Dead Weight is an exciting episode to watch and I will not spoil it here. Just want it if you're a fan of the Walking Dead. Check out my previous post of how to watch your favorite shows online for free, even if all the torrent sites are all gone!