I was surprised after visiting the homepage of SoftLayer.com, that they are now an IBM Company. I'm pretty late about this news, but it's better late than never eh? I just want to share it with you guys, even though I'm a month late in sharing this awesome news.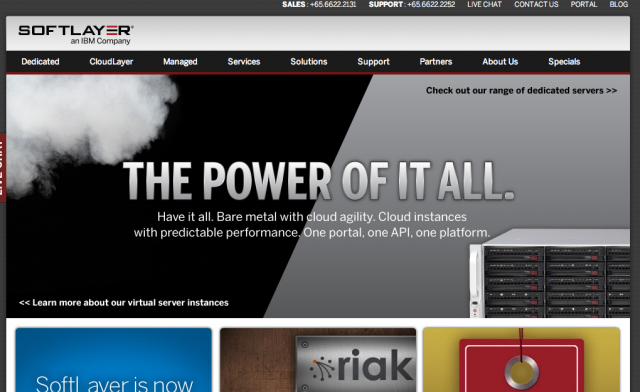 I've been following the milestones of SoftLayer since my favorite hosting company ThePlanet.com was redirected to SoftLayer. I didn't know at first that they were merged, I just found out after searching about it, why it was gone and was redirected to SoftLayer.com.

Two of the top web hosting companies merged last November 2010. And just last month, they were acquired by IBM. The name is still SoftLayer, but the owner is now IBM. SoftLayer.com joins the more than a 12 cloud acquisitions IBM has made since the year 2007. IBM acquired these companies to accelerate their cloud initiatives.
IBM's cloud revenue grew by 80% last year. IBM is now one of the world's leading cloud providers. By the end of 2015, IBM is expecting to reach $7 billion annually in cloud revenue.
I read somewhere that IBM offers more than 100 SaaS solutions to help marketing, procurement, e-commerce, customer service, human resources, and other professionals make better decisions and better serve their customers across the globe.
Ok. I think that's all for now. I just want to share with you guys that SoftLayer.com is now an IBM Company! Yay!