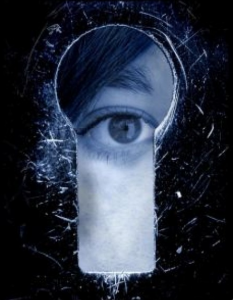 When it comes to small business strategies, Internet marketing is key. Companies are utilizing various SEO strategies while linking to social media platforms. The point is to drive more traffic to their website.
Protecting your traffic data from the prying eyes of competitors is as essential to business growth as preventing them from taking your client list so they may market to your customers directly.
It seems that every major player in small business has hired an SEO specialist to help him or her control the local market. Within seconds these experts can access one's traffic data and record the information to use against them. A sure way of achieving this is to analyze the traffic going into a competitor's website and determine what pages are viewed and directly engaged while comparing their marketing strategies to the numbers.
Knowing how much traffic a website gets helps competing businesses validate that website's content and arms them with the knowledge of how much traffic they need to get in order to get similar results. Without proper security, you might as well hand over a blueprint of your brand's success to the competition.
The solution
Finding a good VPN service that fits a company's budget and that offers an encrypted secure tunnel system will keep sensitive traffic data safe from spying competitors. The VPN (Virtual Private Network) encrypts Internet traffic for online security and anonymity.
A VPN assists in providing a secure mechanism for encrypting and encapsulating online traffic and sending it through an intermediate network. Data is encrypted for confidentiality and material that might be intercepted on the shared or public networks you use are indecipherable without the correct encryption keys. Your data is also encapsulated with an IP header containing routing information. It is as if it is wrapped in a digital labyrinth of routing impossibilities.
Debunking the myths
If you do some research on VPN technology, you may come across some unfounded negativities about this technology. In a recent article that examines VPN misunderstandings the author points out that common misconceptions like computer slowness, problematic access privileges and claims to being obsolete are only myths.
Even though the technology came out in the early 90s, modern remote-access solutions don't require downloading software onto a device. Therefore performance speeds are not affected. Furthermore, when an employee leaves the company the IT team can instantly remove the person from the network making it impossible for them to access it. The author also advises that to protect against possible post-termination litigation, the revocation of remote access should be well documented. Finally, the accusation of VPN technology being obsolete began when Windows 7 introduced its Direct Access feature that was combined with the Windows Server 2008 to mimic VPN technology. However, this solution to Internet security doesn't even come close to matching the comprehensive security, flexibility and safety of modern VPN technology.
Speak to an expert
A good VPN provider will have a live chat feature on their website to help answer any questions. Do some online research and reach out to a couple different providers. Feel them out to make sure their product can meet your security needs, and prevent you from becoming the victim of competitive sabotage and destructive hacking.