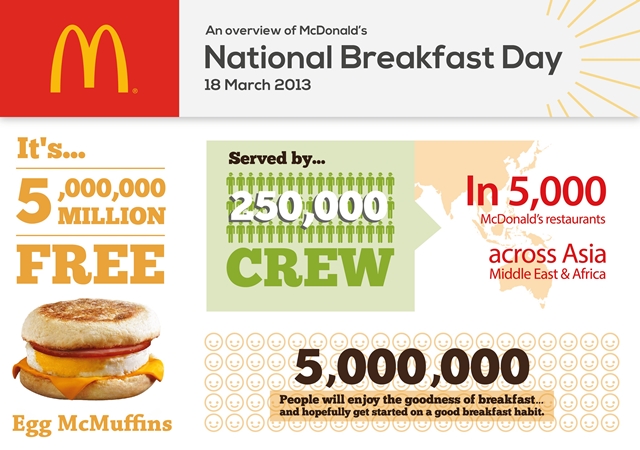 I just received an e-mail from Omy.SG blog club and I want to share it with you my dear readers, specially to those who are currently in Singapore, Singapore residents, and guys and gals who will be visiting Singapore this 18th day of March!

Omy.sg on behalf of McDonald's, have some really EGG-citing news for you!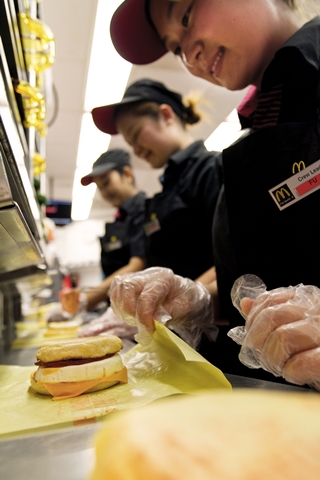 First is the FREE BREAKFAST on March 18, 2013! You've heard the saying "the early bird gets the worm", but on 18 March, things are going to change because instead of the proverbial worm, early risers are going to get FREE Egg McMuffins!
In conjunction with National Breakfast Day, a regional McDonald's initiative, the good people at McDonald's would like you to enjoy a hearty Egg McMuffin to kickstart your day on 18 March.
Details:
When: 18 March (next Monday)
Where: At 121 McDonald's restaurants in Singapore! (Click here for list of participating outlets)
Time: 5 – 10am, except these locations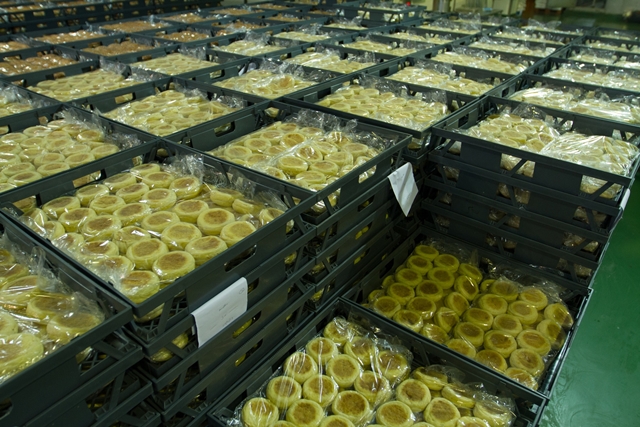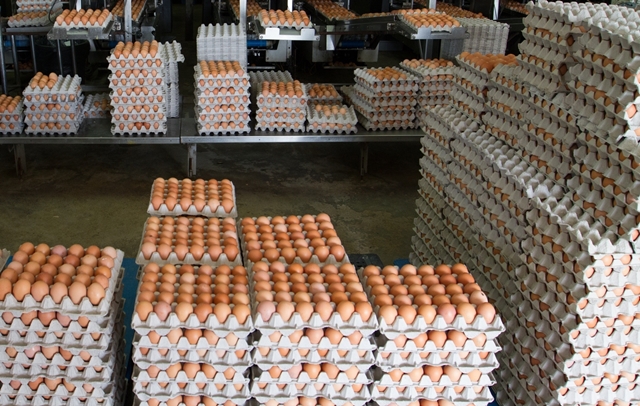 Each participating restaurant will be giving away 1,000 free Egg McMuffins to customers on a first-come, first-served basis. A total of more than 100,000 free Egg McMuffins will be given out island-wide, and a total of some five million Egg McMuffins will be given away in Asia, the Middle East and Africa!
We'd love for you to be part of Singapore (and the world's) largest ever breakfast giveaway coming Monday, so remember to head down to the nearest participating McDonald's restaurant and grab your free Egg McMuffin on 18 March!
Good things are meant to be shared, so spread the word and tell your friends and family! Share this good news on your blog, Facebook, Twitter so your loved ones can enjoy a great start to the work week too! (Suggested tag for Twitter/Instagram: #FreeEggMcMuffin )
The second event is the FOOD TASTING SESSION where they will let you try their NEW BREAKFAST OFFERINGS! Omy.SG would like to invite 15 bloggers to join them for a breakfast session to try McDonald's new breakfast offerings in the last week of March!
They are still in the midst of confirming dates (on a morning between 22 – 30 March 2013), but if you are interested, click HERE to RSVP!
Meanwhile, explore interesting breakfast facts and also join in the countdown to National Breakfast Day on the official microsite www.notamorningperson.org.
Have fun and enjoy! See you on March 18!