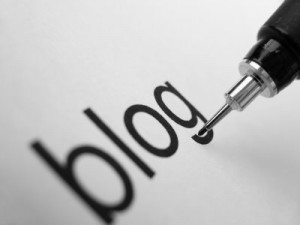 People blog for different reasons and do so to achieve different goals. Whether you restore classic cars as a hobby and you want to connect with other enthusiasts, or you are trying to raise money for a charity, a good blog must be properly fueled to get maximum performance. After all, would you expect a Ferrari powered by a Toyota Corolla engine to win the Grand Prix? Many people have attempted to start blogs, and many have failed. But don't be discouraged. This article will offer some useful advice to its readers in how to get the best free site possible got your blog to function like a winner.
Where to Begin
When you pick a website, you need to make sure it fulfills the visual and functional criteria for having a successful blog. First of all, you should have a library of good, professional quality designs to choose from, and not some generic template scraped of the bottom of 1997's boot. Furthermore, you should be able to change the design anytime you want. If you are doing a blog about cooking from the generations of family recipes your mother passed down to you, then why not have a design suited for the different seasons and holidays. When you blog about your great grandmother's Xmas mulled wine, why not use a holiday theme to showcase the recipe? Doing so will cause people to become more attached, as it will stir up sentimental memories. First impressions mean everything here.

Provide Value & Make it Popular
When it comes to creating a successful blog, these factors sit at the pinnacle of importance. You must provide your audience some value if you expect them to not only keep reading, but to come back for more. This all comes down to the content you create. Let's say you are an artists who specializes in pottery. If you provide a blog that not only showcases your pieces, but step-by-step instructions or even videos explaining how you accomplished a particular technique, you are providing value to people. This in turn will start a domino effect. Someone will find value in your blog, and pass it on to the other members in their artist's community, or to the instructor or fellow art students. Then they will pass it on, and so on.
But making it popular doesn't stop there. Import your blog to Facebook. In an article by Tech Crunch, the author reports some of Facebook's statistics, including the one that reveals Facebook's monthly users at coming in over 1 billion! The domino effect mentioned previously will have even greater momentum here, as you will NEVER find a larger audience anywhere. Tap into this amazing resource and get your friends to "like" your blog.
Textual Support
When partnering with a company that offers free websites, make sure you have the chance to upgrade to a paid version that gives you more flexibility with SEO (search engine optimization), but make sure the cost is affordable (it should be).  By using rich content, such as providing links and using tag words, you will have a chance of ranking better in the search engines, which will make your blog easier for people to discover. When writing, you don't want to JUST provide a service, but you will want to market yourself through the science of strategic content. Just make sure the company you partner with has an affordable, upgraded version that will allow you to utilize SEO tricks, such as these.
Get Enlightened
The more you blog, the more enlightened you become, as this will undoubtedly require more research on your part, and your brain will soak up the extra knowledge like a sponge. Also, by becoming popular, you can get enlightened by others in your industry, and can learn from one another. By choosing the right website, you can begin the exciting new journey that will nourish your creative outlet, while helping others in return.