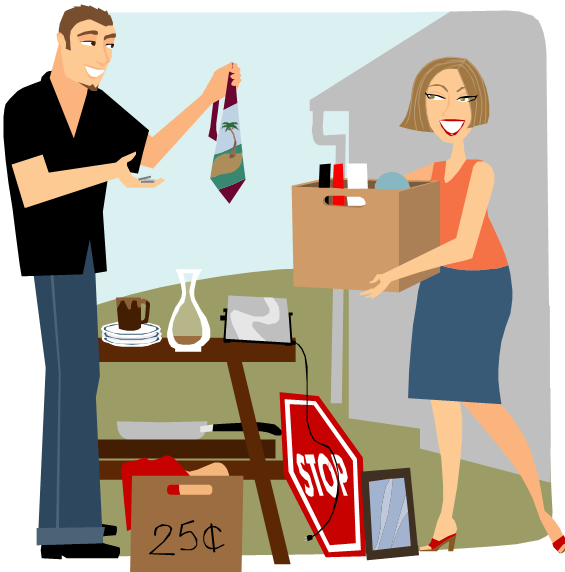 A plague on many households across the country is the wealth of clutter. We try as we might to have homes that are comfortable, livable and functional at the same time but we often falter. Every time we go to a mall or shopping center with one goal in mind, we somehow manage to come home with lighter pockets and heavies car trunks.

We shop and shop and buy things we don't use and they then become part of the mess that surrounds us. The thing about clutter is that it never gets better on its own and after enough time it basically takes on a parasitic life of its own.
Speaking of time, it is also one of the key factors as to why so many of our homes look like post explosion dumps – with only 24 hours in any given day, we don't always have the time to tidy up. It can start in a really small way from leaving shoes in the living room to just not putting the clean laundry away and then suddenly, there is a living and breathing clutter monster in your home, threatening to swallow it whole.
The trick to keeping things under control or regaining control when it is lost is to manage your space effectively. Easier said than done of course, but with a few tips and tricks, you can win both the battle and the war. It's not going to be a walk in the park and you will need all hands on deck if you're going to clean your home up in a timely and efficient way but it is all worth it.
A de-cluttered home gives way to more positive energy and everyone residing within the walls will feel a lot more organized and inspired to retain this state for a longer time.
1. One great way to clear some space for everyone is by putting bigger and less used items into storage. We all have a little bit of a hoarding mentality when it comes to the things we buy. Items in our homes mean a lot to us especially if we've worked hard to be able to afford them. When they become more of a liability and less of an asset however, it is important that we put them somewhere that is safe, clean and reliable. Usstoragesearch.com Blog is a great site to go to for getting information on how and where to store household items that are defunct. Make sure that you make a log of everything you're going to put into storage and that you never store something dirty as it will depreciate.
2. Another great way of making sure you manage your space effectively is by throwing a garage sale! Not only is this an excellent opportunity to make a bit of cash from previously made purchases but it will help the de-cluttering process seem more instantly gratifying.
Clean your for-sale items thoroughly and be prepared to part with some things that have been with you for a long time. Advertise your sale to and through your social networks and pretty soon you'll have more space than you'll know what to do with!
Too often we don't realize the value and importance of clear spaces in our homes and lives till we don't have any. The best way to make sure you don't get cluttered is to put things away in the first place. Easier said than done, we know, but it will save you hours and days of cleaning and organizing in the long run.