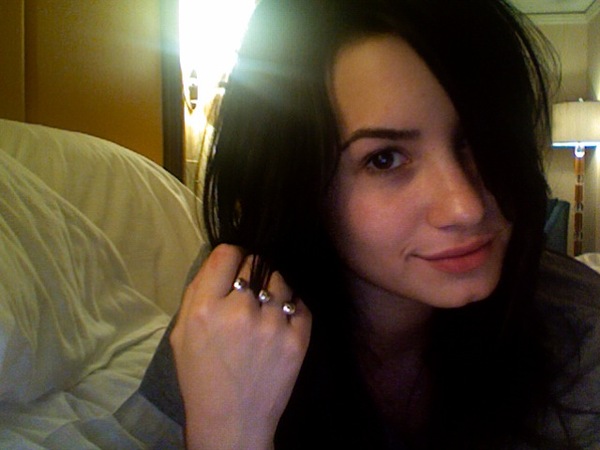 I've been listening to 96.3 Easy Rock for the past 24 hours and I've listened to her song for more than 30x in the past 24 hours. I really don't know what's the title of this song, but after listening to it for so many times in just a single day, I just figured out the title of the song is Skyscaper by Demi Lovato.

So… yes! What you think I did is what I did. As a fan of a certain song, you'll search for it in the world wide web and download it to your iPod or any music player you have. Or just get an MP3 of that addicting song so that you can listen to it over and over again and add it to your "FAVORITES" play list.
As curiosity strikes, I then searched about Demi in the world's awesome free encyclopedia! (You know what it is). I found out that she released her first album last September 23, 2008. I really didn't know her until she released her third and most recent album last September 20, 2011, in which, her song that lured me to her, was included.
Oh Demi Lovato, I'm now in love wit you!