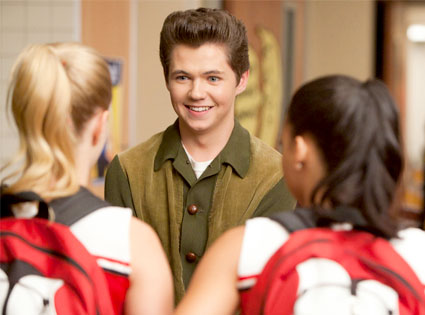 If you're a big Glee Project fan and a Damian McGinty fan, then you're like me and you've been waiting for November 1st to see Damian's first Glee appearance! Yes boys and girls, our dear Damian will make his first appearance in Glee Season 3 Episode 4!

Damian McGinty will be Rory Flanagan, an Irish foreign exchange student! He'll be performing his first song entitled Bein' Green. "Bein' Green" is a popular song written by Joe Raposo in the year 1970 for the first season of Sesame Street. It was originally performed by Kermit the Frog, voiced by Jim Henson. I really love this song and I bet Damian will be performing this song really well.
Oh well, that's all that I want to share for now. I can't wait for November 1 to watch Damian on Glee!!!!!!