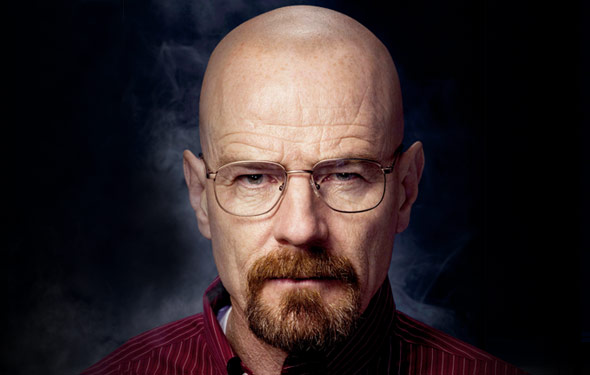 Oh time runs so fast and it's already October. Last month, I've been hooked on this American TV series called Breaking Bad. At first, I thought it wasn't that interesting, but after watching episode one of season one, I can't stop watching the next episode after it, and the next episode after it, and the next, and the next, and the next one! Whew! Breaking Bad is truly a thrilling and worthy-of-praise TV series.

Today, I'm currently downloading the 12th episode of season! Yes guys, I just finished watching season 1 to 4 up to the latest episode of season 4 last week in just a few days. Breaking Bad is really addicting, just like watching Super Bowl. Btw, the NFL season is getting hotter and hotter! So if you want to watch the playoffs, don't forget to buy your tickets here, ok? I can't wait to watch the Super Bowl and also, see what will happen in this episode as Walter tries to disappear together with his family.
Gustav is planning to kill Walter and he never wants Dr. White to work for him anymore. Jesse Pinkman doesn't want Dr. White to be killed, that's why Gustav said that he'll just kill Walter's family if Walter doesn't disappear. So Walter is now panicking and the only way he can think of is to completely disappear by using his last resort. Get in touch with his Lawyer's contact, the expert guy who can make you disappear completely. But, there's a price, and it's huge.
But, in the end of the 11th episode, something unexpected to Walt happened. The money that is suppose to be his emergency funds to be used in his worst case scenario wasn't enough. Why? Because his wife gave it to her former boss to help him (Walter's wife's former boss) pay his IRS fees.
So now… Walter doesn't know want to do and just laughed at the end of the 11th episode. I wonder what he'll going to do in this episode that I'm currently downloading. I can't wait for it to reach 100%! 25 minutes more before the 2.2GB file will be downloaded completely! Haha!