Because I'm so vain with my WordPress admin, I decided to customize my Fluency plugin. Thanks again to Dean for making this customization easy as ABC and for updating Fluency to be compatible to WordPress 3.2. This post will not teach you how to customize your own Fluency admin, because it's so easy to do so. Even a 3rd grader can customize it in minutes. What I want to do now is showcase my awesome WP-admin, powered by Fluency. Check out the image below: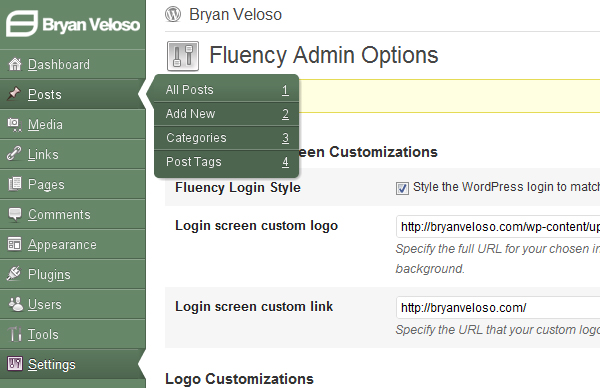 When it's collapsed, it looks like this: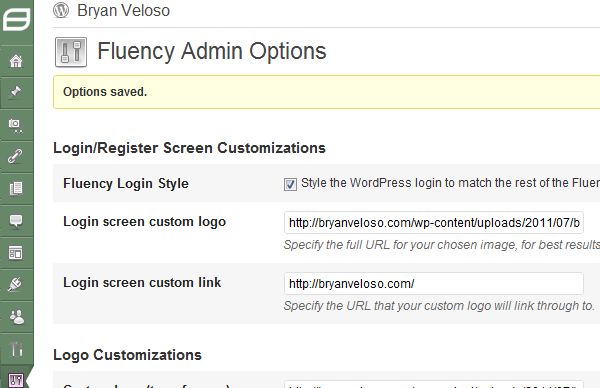 My navigation menu looks cooler because it's collapsed when I'm browsing my site outside of WP-admin:

This is how my WP login page looks like: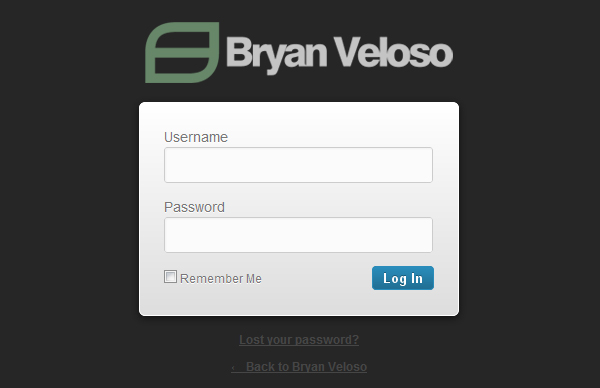 The background color for the login page is #262626 and it's not customizable, but you can edit it in the plugin source code if you're that vain.
That's all for now! Just sharing how vain I am with WordPress.