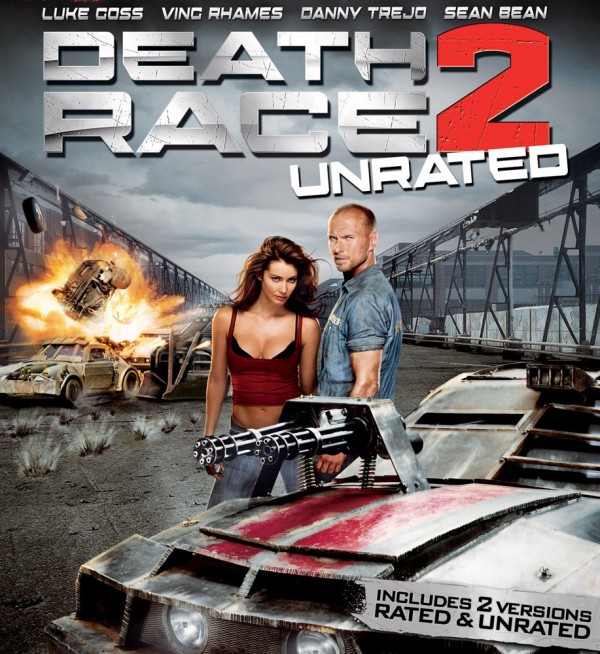 According to Wikipedia, Death Race 2 will be released on January 18, 2011. Its blu-ray version is not yet available at Blu-Ray.com. What's weird though is it's available for download at various Torrent sites with no negative comments about the said torrent.

It has a hundred seeders, that's why it made me think that it's a legit upload. I tried downloading the 8.8GB file and proved that it's legit. I wonder why how did HKDN from the Netherlands got a copy of it. Hmmmm? You can see more of his uploaded torrents here.
The Full HD version of the movie (aka the BD ripped version) that I downloaded is not yet released and the official Blu-ray version is not yet available for purchase.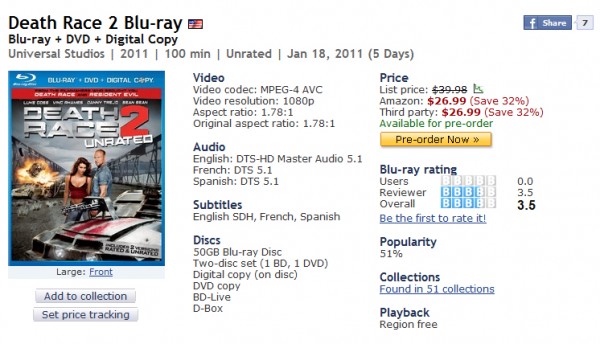 Wonder how the hell did he grabbed a copy of a soon to be released film in the US? O_O.
I'm really curious. Haha!