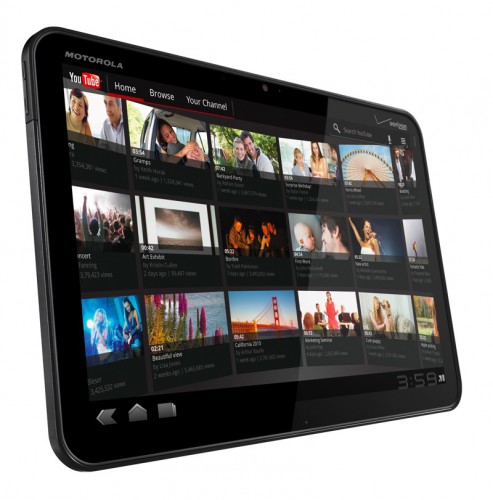 Ok, I admit. Motorola Xoom is an awesome tablet and it's the first of its kind. It's the first Honeycomb powered tablet, also known as Android 3.0. It's the first dual-core tablet with lightning fast processing speed, and it's the first super awesome tablet from Motorola to compete with the Galaxy Tab and iPad.

Engadget was truly lucky to get the first hands-on on this much anticipated thingamajig.
Here's the promotional video before Motorola Xoom was unveiled at CES 2011:

And here's the video after it was unveiled!

The price is not yet announced, but I think it will be around 40,000 to 50,000 pesos (around $1,100 USD). But it's always cheaper with a plan from Verizon. No official announcements yet, but I'll be updating this post if read any news about the post-paid prices of this tablet. The Motorola XOOM device will launch as a 3G and Wi-Fi-enabled device in the first quarter of 2011 with an upgrade to 4G LTE April 2011. Motorola XOOM will be a 4G LTE/Wi-Fi- enabled device starting the second quarter of this year!
It's pretty weird though because it's categorized as a phone at Verizon's website. It's like a big phone because it comes with a plan from Verizon.
For a detailed overview of Motorola Xoom, check it out here: phones.verizonwireless.com/xoom. You can sign up in their website to get the latest news and updates about Xoom.