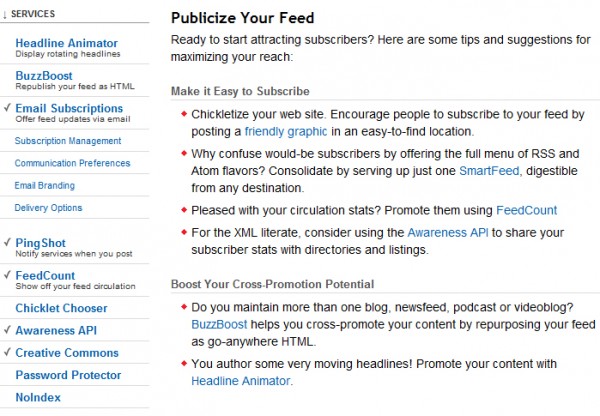 Have you noticed it? Or it's just me? I just noticed this today. The Socialize feature for Feedburner is now gone. I think they have removed it for good. I didn't read any official announcement about it and I don't know what's the reason why it's removed.
Before, it's right under Feed Count if I remember it right. Hmmmmmm? Where did Socialize go?
Anyway, Socialize is still in the Feedburner Help page of Google.
Update Dec 10, 2010: Oh so there's really a problem with Socialize. Thanks to Reid for sharing this in the comments below.