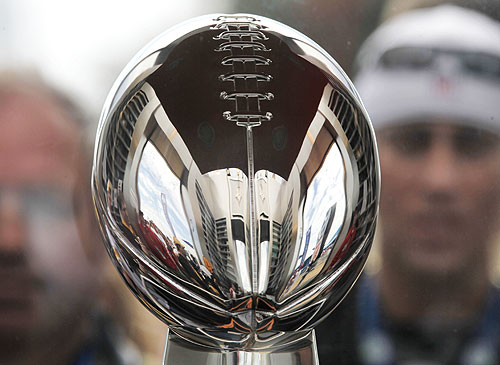 There has been plenty of conjecture from pundits, fans, media and even some Super Bowl predictions from BetUs, the leading sportsbook, but the question still remains. Who is favored to win each conference and who likely will? Here's a quick look at the odds on each conference and the outlook:

AFC
In the AFC, you're likely to see a couple of familiar faces. The New England Patriots are favored to win the Super Bowl and how can anyone argue when Tom Brady is playing like an MVP-candidate and Bill Belichick is still coaching this team?
They'll have a challenge from a few familiar foes, such as the Pittsburgh Steelers. Between the two teams, they have played in six of the last nine Super Bowls.
With the San Diego Chargers and Indianapolis Colts struggling to even make the playoffs, the path should be clear for the Pats and Steelers. Keep an eye on the Baltimore Ravens, though as a potential dark horse.
NFC
In the NFC, the Atlanta Falcons have a similar 10-2 record and are currently the favorite to win the conference. They have looked like the most complete and consistent team in the conference, which is why they are on a pedestal.
That can change quickly as the Falcons still don't have a lot of playoff pedigree. On their heels are the Green Bay Packers and Philadelphia Eagles, two teams led by MVP-like quarterbacks in Aaron Rodgers and Michael Vick. And don't forget about the New Orleans Saints, who are still the reigning and defending champions.