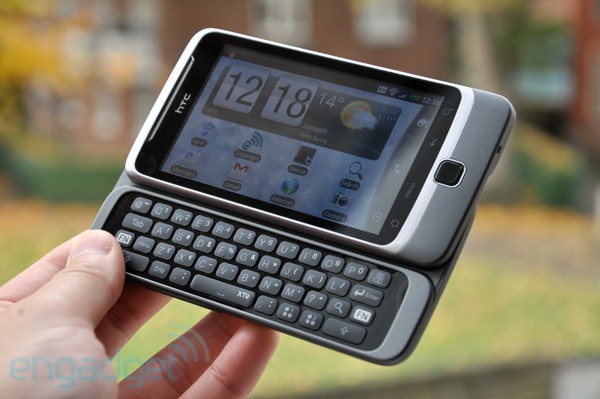 I've seen hundreds of QWERTY + Touchscreen phones in the past few months, and that's all. I have seen them. Have you seen them as well? Then great. If you don't care that you've seen those phones, then fine.

What's great about HTC Desire Z is that it improved its Sense UI and there are new HTC apps available compared to previous HTC Desire smartphones. Its housing design is stylish but quite average for me, not very futuristic as other HTC handsets. QWERTY keyboard feels really good, as commented by others. I haven't tried it yet, I just read numerous reviews about it.
What's the "BAD" about HTC Desire? Based on Engadget.com, There are hinge problems that could annoy some users. Its poor night time camcorder performance is also a bad thing, plus the HTCSense.com is still buggy. It's not really a big deal for me, but for others, this is a big deal.
Right now, there's really no perfect smartphone. All smartphones have disadvantages, even if you didn't notice it.
As for HTC Desire Z, it's impressive and great, specially for QWERTY + touchscreen fanatics.
If you're an Android user and you love touchscreen phones, at the same time you also live QWERTY phones, then HTC Desire Z is perfect for you!
Interested about this phone? Check out its specs here!
The image about is stolen from Engadget.com without their written permission or consent. Seriously, I stole it and they didn't even notice that I sneaked into their website, right-clicked the image, and saved it in my PC. I'm like Lupin III, but I'm better!