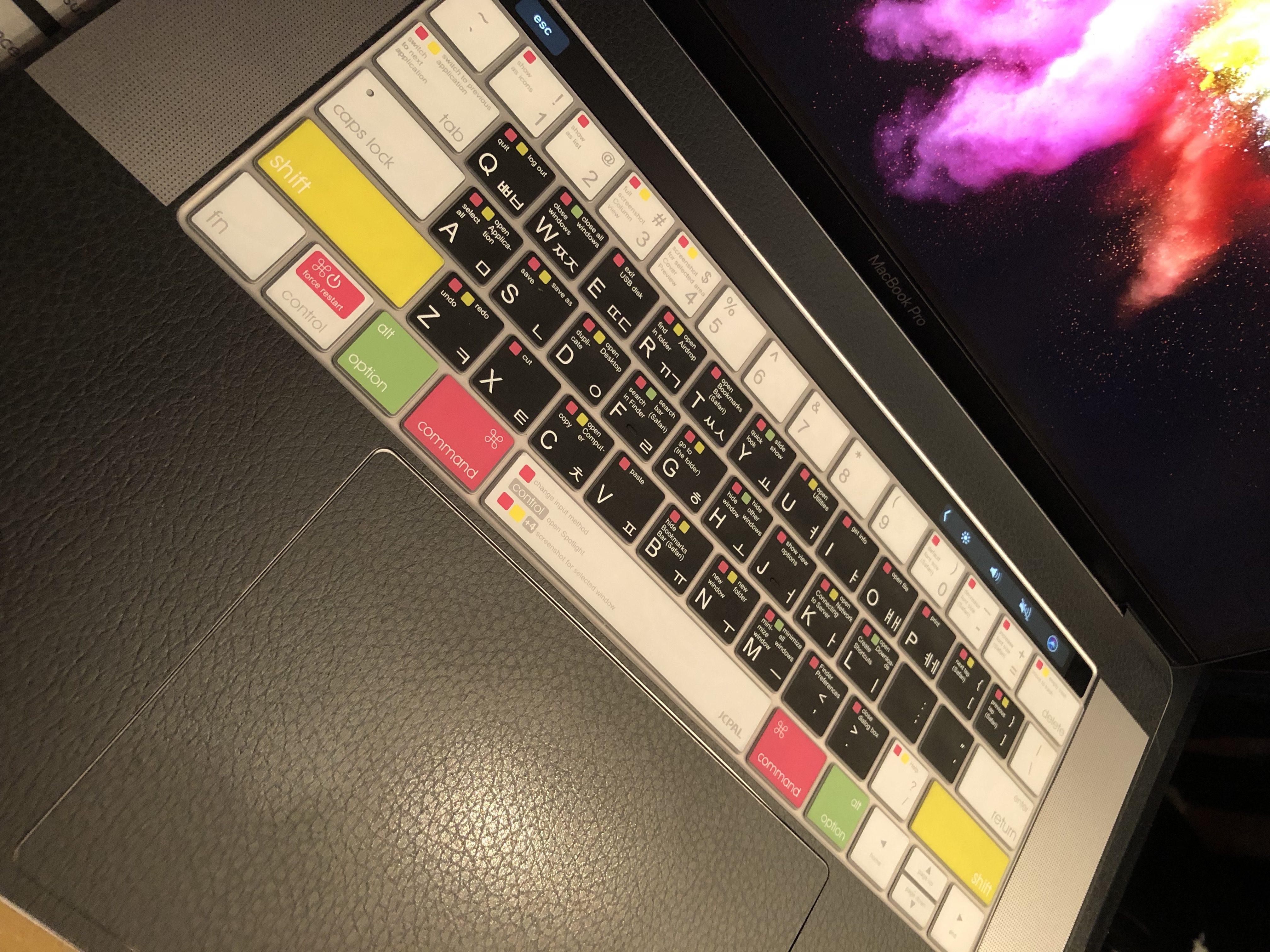 Here's a picture of the JCPAL VerSkin Macos Shortcut Keyboard Cover Black Version (Limited Edition) for MacBook Pro with Touchbar, because I couldn't find anything uploaded online, so I uploaded mine. I can only find the gray version of this cover online. I got this in Frisbee store, Myeongdong, Seoul, South Korea and I think it's exclusively available there. What's available online is the gray one, and the application specific keyboard covers for Adobe Premiere, Photoshop, and other prominent software with lots of keyboard shortcuts.

This keyboard cover is one of the best keyboard covers for your MacBook, and it doesn't stretch, doesn't lose its fit, and doesn't fade even after months of usage. Other low quality keyboard covers worth $5 and below at Amazon, easily fades and easily stretches, like the Kuzy keyboard cover, and other cheap variants that you can find online.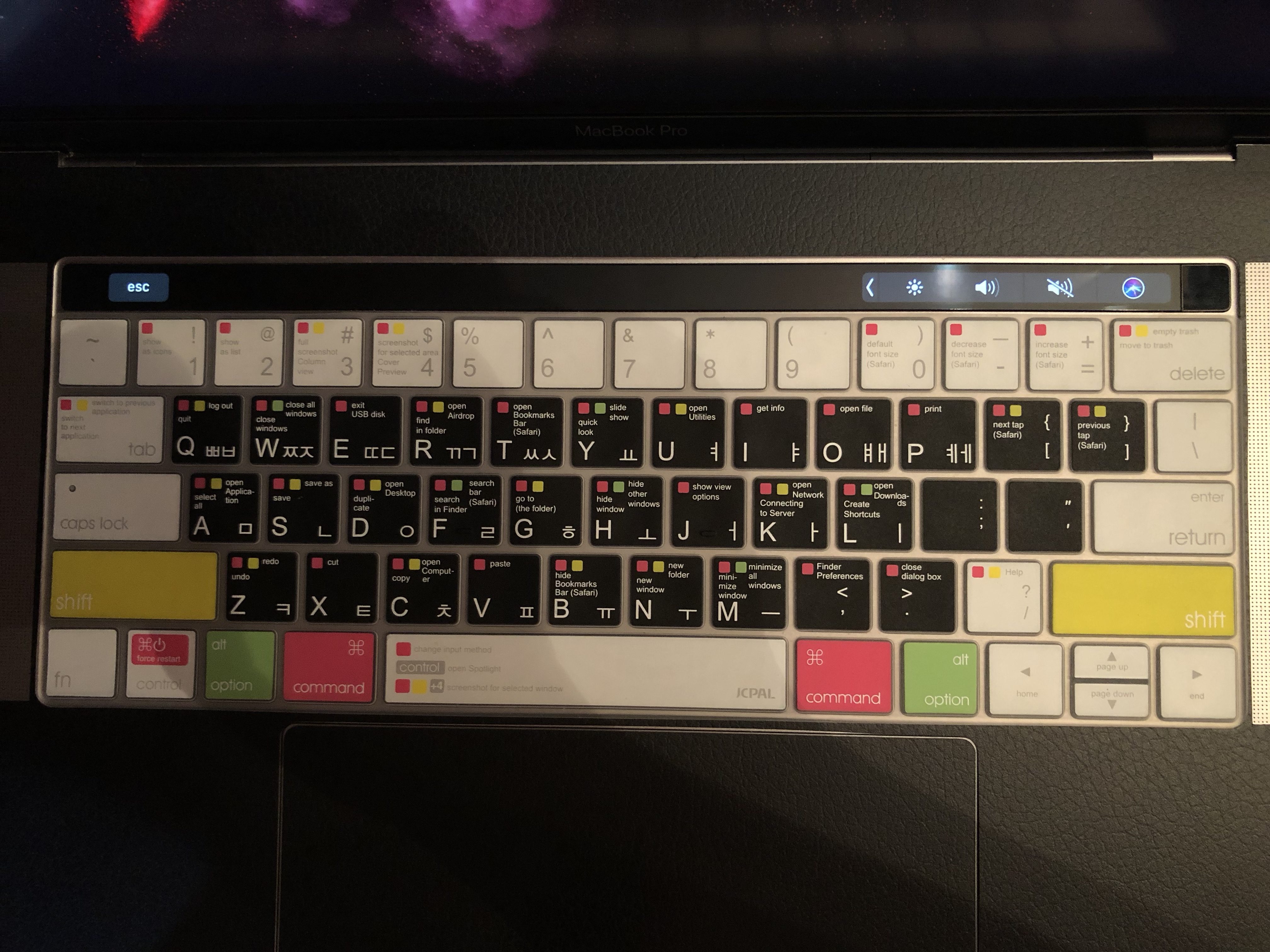 JCPAL is quite expensive, around $30.00 USD each, but it's worth the price. You can use it for many months and you'll be happy that you bought one.
This is not a paid review. I just want to share the best keyboard cover for MacBook that I bought.