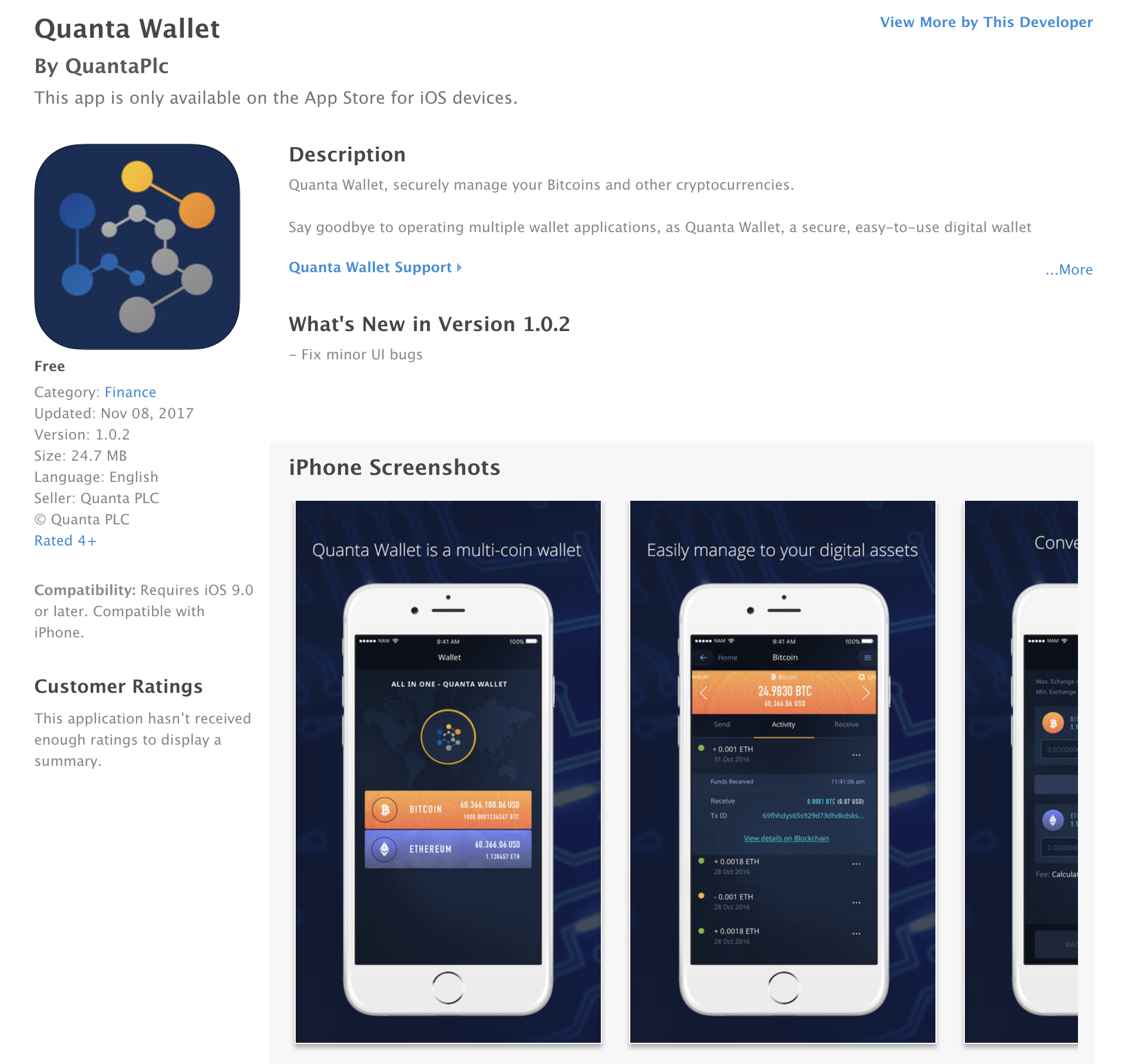 If you're looking for a Bitcoin or Ethereum wallet and somebody referred Quanta Wallet to you, please stay away from it. You can deposit your ethers, but you cannot withdraw it. So beware of using unknown wallets because somebody referred it to you. This scam wallet is available on iOS and Android. You cannot export your keys when you use this wallet. You cannot reset your password if you've forgotten it. And once your cryptocurrencies are deposited in the Quanta Wallet, just say goodbye to it, because you'll never get it back.
This wallet is developed by QuantaPLC. An unknown software developer. They also have a github page with a readme file. Haha!
https://github.com/quantaplc/qnt
There are too many scam cryptocurrency wallets nowadays, so be very careful when choosing your wallet. If you want a wallet where you don't control your own keys, always trust the big names such as Coinbase, Cex.io, and Bitfinex. If you want to control your own keys, but it's too complicated for you to manually generate your key, or you're to lazy to download the official Ethereum wallet at https://ethereum.org/, then use MyEtherWallet.com. At least, you have full control of your own keys and you can use it in any wallet you want.
Always be careful, always stay safe.