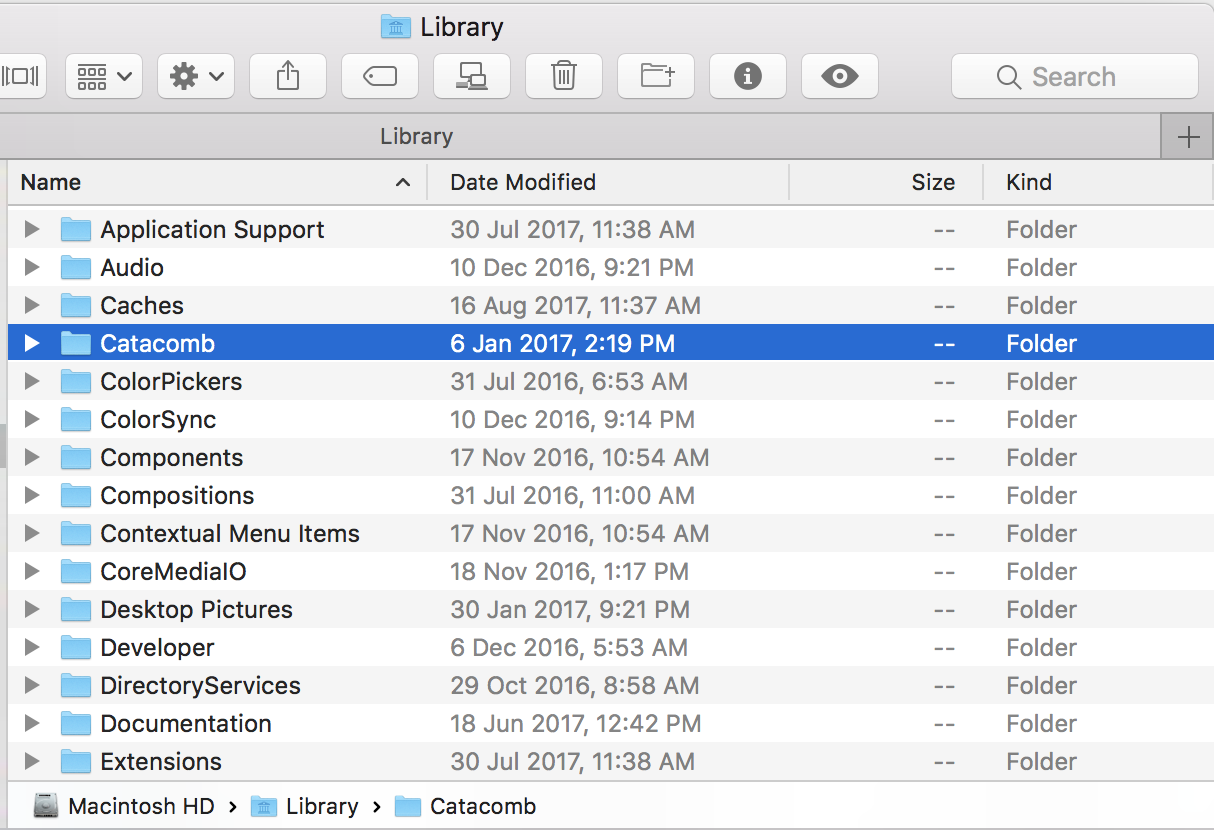 The mysterious Catacomb folder in my MacBook Pro 15″ with Touchbar, is still… mysterious. It appeared in my Library folder last January 6, 2017 at 2:19 PM. I don't know if this folder appear as well in other MacBook Pro with Touchbar users on the same day at the same time. If this appeared simultaneously, probably it's a MacBook Pro with Touchbar specific update, but if it didn't appear on all MBP with Touchbar users, then probably it's a virus, which is unlikely, but probably.
There are several discussions in Apple forums like this, this, and this and many more, but there's no definite answer about this Catacomb folder. I can't even find any documentation about it at Apple.com or any other forums explaining the exact function of this folder and why it is in my Library folder. There's even a YouTube video that says it's a virus, and if you google it, you'll find instructions of how to remove it.
I haven't remove it yet. Maybe there's a core function that is associated with it. So I'll keep it there and just observer what will happen with my MBP in the next few months. It's there since January and my Mac is functioning just fine.