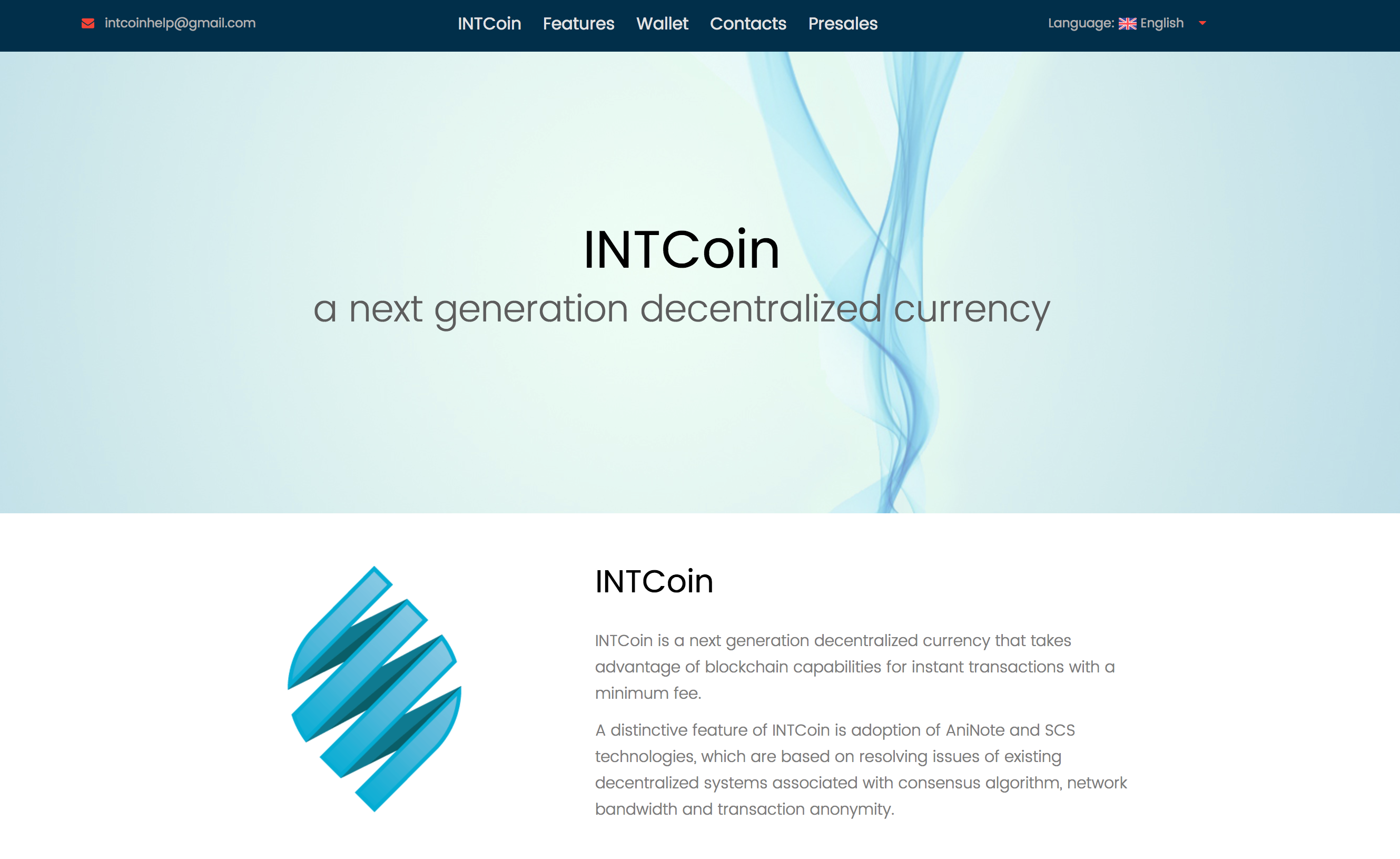 Be careful of INTcoin, as it's an absolute scam. People who invested in INTcoin's ICO a few months ago lost all their money. It's a brilliantly orchestrated scam that lured newbie and some veteran investors. It was featured in CoinTelegraph, The Bitcoin News, Cryptocoin News, News BTC, The Bitcoin Wire, and Bitcoin Wiki. All of these news sites are reputable cryptocurrency news sources, but they do accept sponsored post, and scam artists behind INTcoin sponsored a post on these sites to lure investors to their ICO.
It's also mentioned in CNBC!!! Hahahaha! A known investor Timothy Enneking was also scammed, because according to him (as what I've read in CNBC), he invested during the INTcoin ICO. Be very careful as it's also related to Intellicoin, another scam coin that is listed in some exchanges like Bittrex.
INTcoin discussion: https://bitcointalk.org/index.php?topic=1919454.0
INTellicion discussion: https://bitcointalk.org/index.php?topic=720292.0
Just be very careful everyone. A lot of ICO and cryptocurrency scams are popping up out everywhere in this very very dangerous world.