I noticed this just now. Fox Movies Premium in my cable TV is no longer premium. It now has commercials, which sucks right? After further research, I found out that last January 1, 2012, Star Movies HD was rebranded as Fox Movies Premium HD in selected Asian territories where Star Movies has been renamed to Fox Movies Premium. Then, just 3 days ago, 10th of June 2017, Fox Movies Premium HD has been renamed itself as Fox Movies HD. But this is not just a rename, and nothing was changed. The service itself was changed. You won't enjoy watching movies without interruption anymore. Now watching movies at Fox are interrupted by commercials.
Saw a funny ad in their Facebook page, that says:




Their FB page is no longer available: https://www.facebook.com/FOXMoviesPremium/. It's not even redirected to the new page.
And I found out that I'm not alone. People are complaining in Facebook about the commercials in Fox.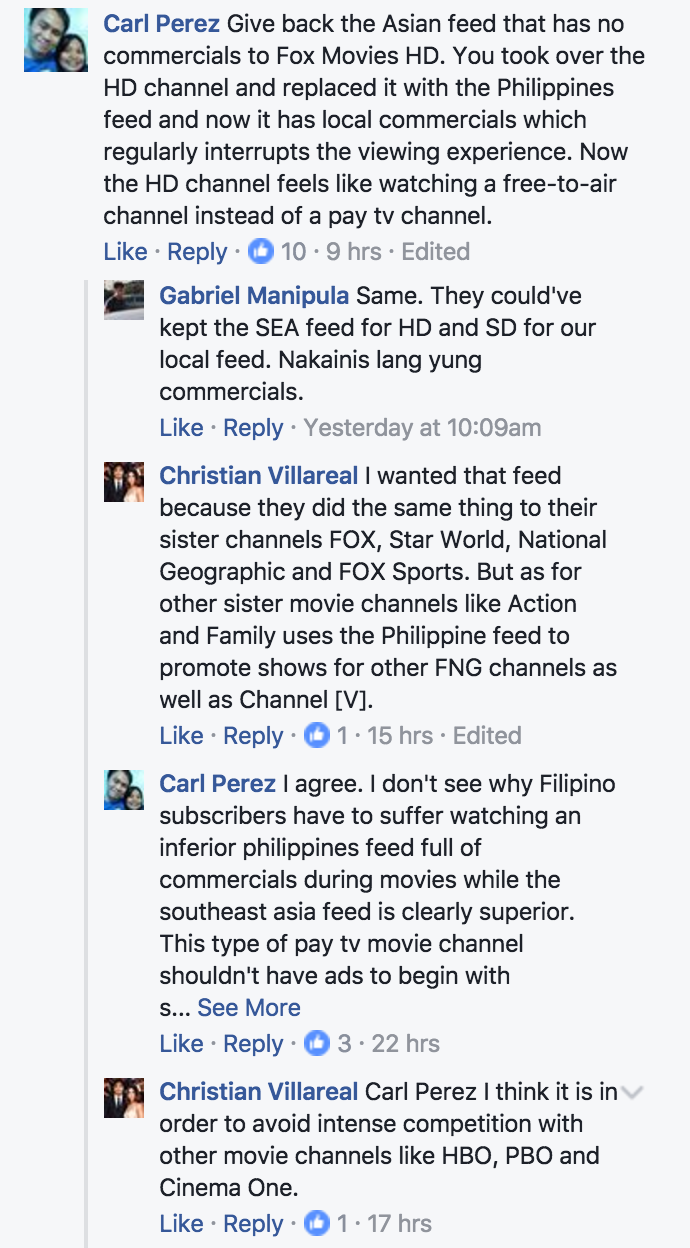 It's not incredible at all. Hahahaha! Such a sad development. Good thing I have Netflix. So long Fox Movies Premium. So sad that you're gone. Now you'll pay for a cable TV subscription + watch local ads. ZZZzzzz… So lame. Paid TV subscription shouldn't have ads in the first place.