Yes, that's right. My website is not mobile friendly and I'll be switching to a responsive theme very soon. I just love this theme because it's simple and, not mobile friendly. I was just alarmed, because when I searched for my blog in Google.com, I saw a "Your page is not mobile-friendly." link right under my URL bryanveloso.com. Alarming isn't it?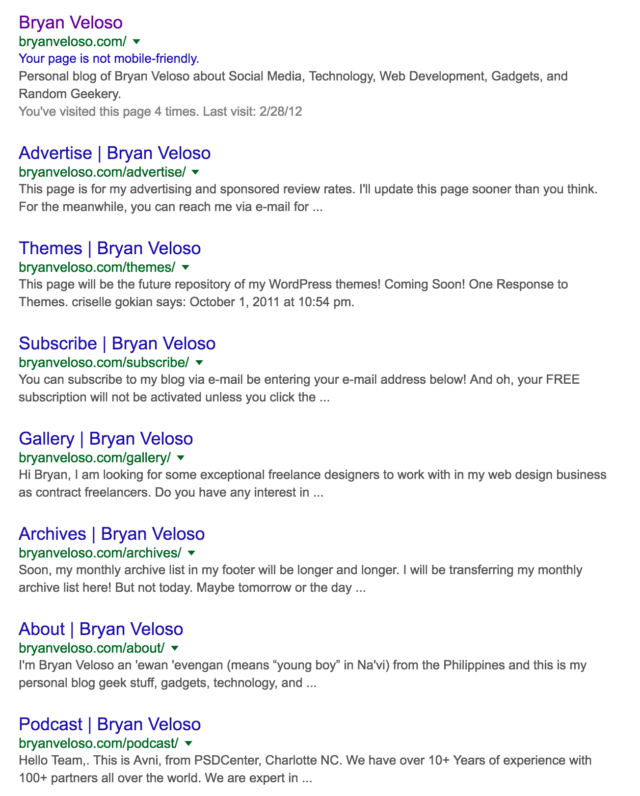 So I clicked on that link and I was redirected to this mobile friendliness test page by Google. And yeah, I failed. I didn't pass a single qualification of being mobile friendly.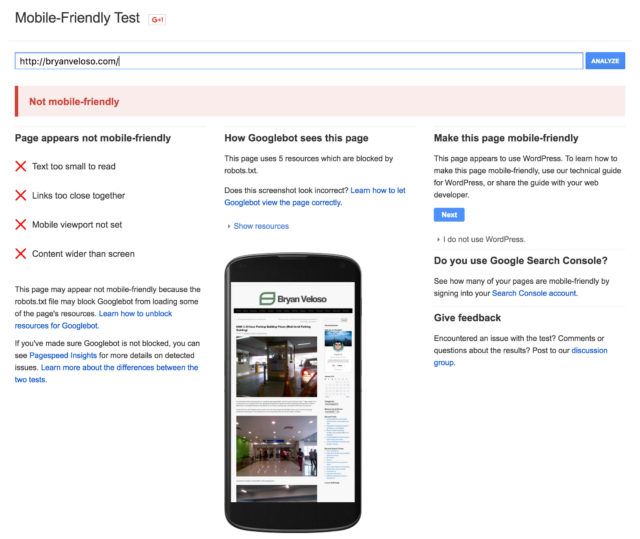 I failed all factors of mobile friendliness. So, expect sooner or later you'll see a brand new BryanVeloso.com with a brand new mobile friendly theme. I think I'll be using the default WordPress theme, or if I find something that I like in Theme Forest, I'm gonna buy it.