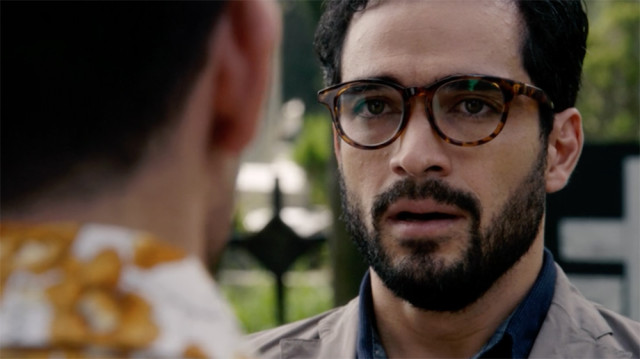 As you may have noticed, all the Sense8 quotes are unique. Like drugs are like shoes, drugs are like shoes everyone needs them but they don't always fit, we make choices and life has a way in making us pay for them, and many more. Every time I hear a nice quote in a TV series that I'm currently watching, I always google for them, to see where did it originate, who said it first. To my surprise, all of the quotes in Sense8 by the Wachowskis are unique and original.

In the end we will all be judged by the courage of our hearts is the line Hernando said to Lito, when he left him. He left him for one reason that he never had the courage to just admit to the world about them, to protect his career and to let Daniela Velasquez suffer a terrible fate, because he wants to save himself. I guess, that's why Hernando fell out of love for Lito.
Sense8 gets exciting and thrilling each and every episode. I'm on episode 9 now and I've downloaded all 12 episodes. Now I'm gonna watch again to see what will happen next!