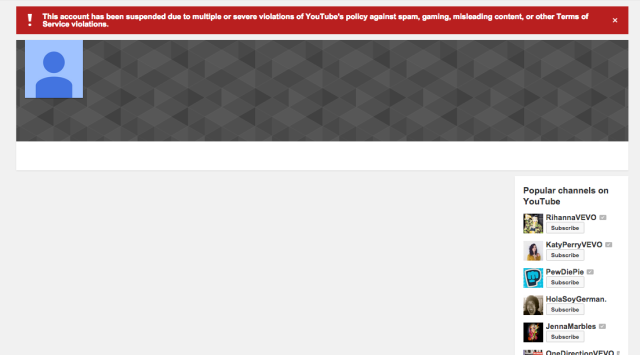 If you've noticed, just today, PronounceDaily.com was removed from YouTube. Thousands of really helpful pronunciation videos were removed simultaneously after youtube.com/user/PronounceDaily was suspended in YouTube.com. The official PronounceDaily.com account was suspended due to multiple or severe violations of YouTube's policy against spam, gaming, misleading content, or other Terms of Service violations.

I don't know if they are really gaming the system but in my own opinion, their videos are really helpful if I'm looking for pronunciations so that I can correctly pronounce unfamiliar words. Just today, I've search how to pronounce Pachelbel, because of Pachelbel's Canon. But to my surprise, the two videos that I clicked were removed. Good thing, they uploaded a new video just less than a minute ago while I'm writing this blog post.
They already have a new account just now: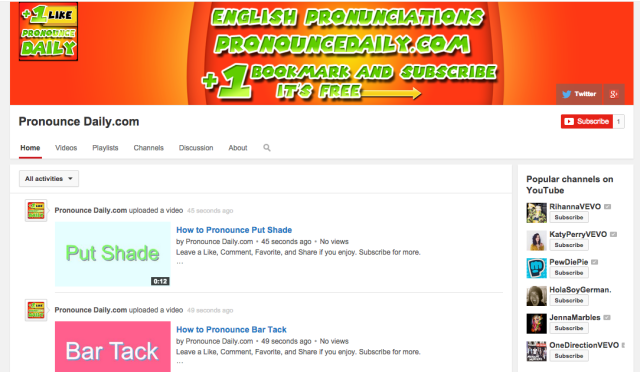 When I first clicked it, there are 0 views. Now, there are 3 views already. I hope there will be more viewers or maybe they will be removed again from YouTube. PronounceDaily should have their own video hosting site or if they will be banned again, I suggest they should switch to Vimeo.
Anyway, you can follow PronounceDaily on Twitter if you want to be updated about them and their pronunciation videos: twitter.com/PronounceDaily