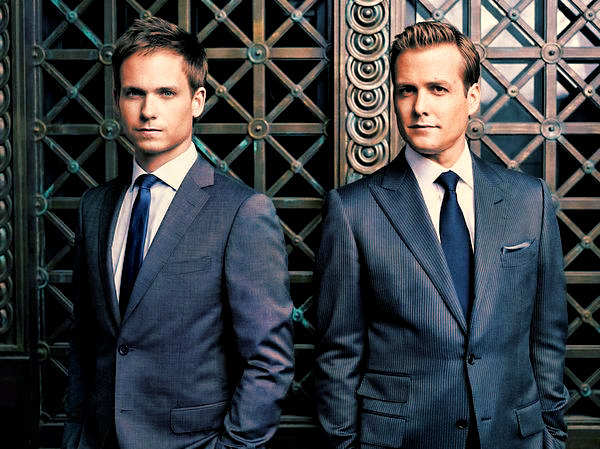 As you all know or don't know yet, I'm hooked to this no-so-new TV series called suits. This TV show had its first season premiere a year ago, but I just stared to watch it last month. Every episode is brilliant and it keeps getting interesting and more interesting as each episode goes by. I'm jealous of Mike Ross' computer-like brain and Harvey Specter's wit.

Right now, there are 2 seasons of Suits and the latest episode is entitled Sucker Punch (Season 2 Episode 7). The story of this episode is about the pending lawsuit against Pearson Hardman (Harvey's law firm) sees him turning to Zoe Lawford (an old colleague with whom he has a difficult past), for assistance in proving Pearson Hardman's case. He also asks Donna to testify that she destroyed the Coastal Motors memo, but she has retained a lawyer of her own and refuses.
There's Mike getting polygraphed by Louis was now so hesitant to know the truth about Mike's past and he even asked where he went to law school as Louis is not convinced that Mike is really from Harvard. Haha! I know what I'm saying now is actually rubbish for those who were not watching Suits.
From now on I'll be updating you guys with each and every episode of Suits.
Anyway, that's all for now. Can't wait what will happen in the upcoming episode next week. Oh boy!