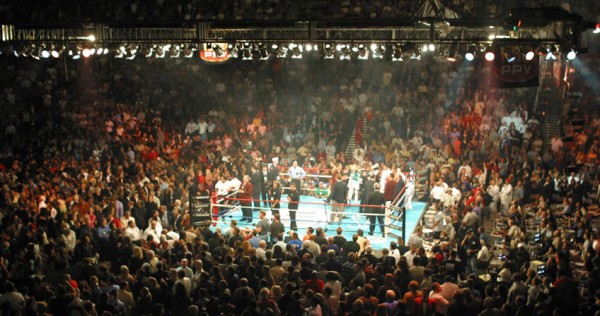 This is what my uncle Ted asked me last week, if I'm going with him to MGM Grand Garden Arena in Las Vegas to watch Manny Pacquiao's last boxing match. I've been skeptical to watch it live because I already promised my bestfried Roger to watch the Pacquiao vs Bradley live stream at home with his girlfriend and relatives. This is a tough decision as I already made a promise to my best friend and my uncle will leave the U.S. on June 10, so I won't be able to go out with him after the match.

Anyway, I asked Roger if it's ok with him if I go with my uncle in Las Vegas, because we won't see each other for a very long time. He'll be in Germany for work and he can't go back to the US nor the Philippines for more than 3 years. Good thing, Roger understands my situation and he told me that it's ok if I'll go to MGM with my uncle Ted.
We'll that's all that I wanna share for today. How about you? Where will you be on June 9? Are you going somewhere else? Spend time with your family? Or watch Manny Pacquiao vs Timothy Bradley? Check out the details of the match here, if you want to know more about Manny Pacquiao's last bout.